Are you in search of your perfect wedding photographer? If you are, you'll find my responses below to 39 Questions You Should Ask A Wedding PhotograpHer.
How engaged couples are planning their weddings is changing. In the past, you might have found a few photographers' work online that you liked and arranged a meeting with each of them to chat through your day and find out more about how they work and whether they're the right fit for you. Increasingly, much more of that decision-making progress is taking place in the digital world, for better or worse. So, I thought I'd grab one of the most popular and comprehensive lists of "questions you should ask a wedding photographer" on the internet, in this case, the one appearing at Here Comes The Guide, and fill in my own responses. Just to be clear, though, you are still VERY welcome to come and meet me before deciding to book!
At some point, I will add a few extra questions of my own and maybe make a blog post or two expanding on some of the ones I feel most strongly about.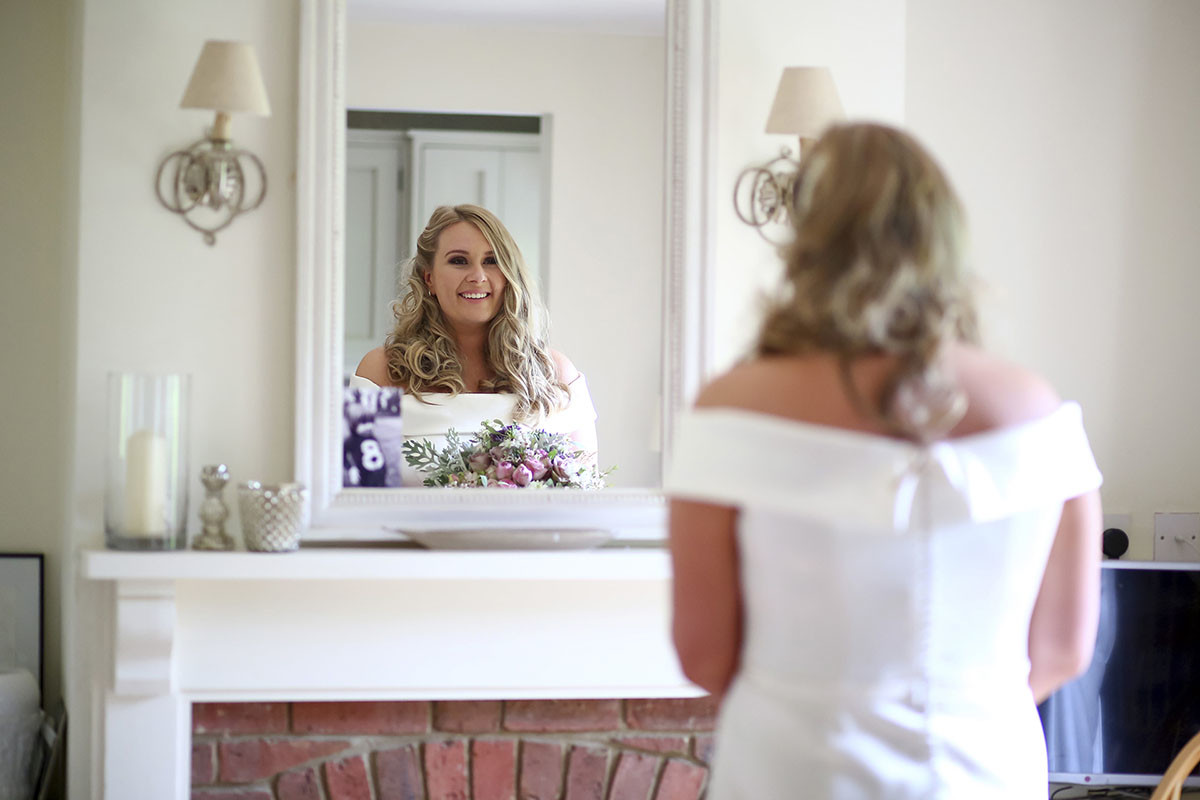 The Basics
Booking
Do you have my date available?
Probably the most important of all questions you should ask a wedding photographer! There's only one way to find out! Get in touch and ask! 😊
How far in advance do I need to book with you?
As soon as you've got the money for the 25% reservation deposit. It is entirely common to take bookings 18 months+ in advance. Your photographer should be one of the first boxes you tick on your wedding planning journey.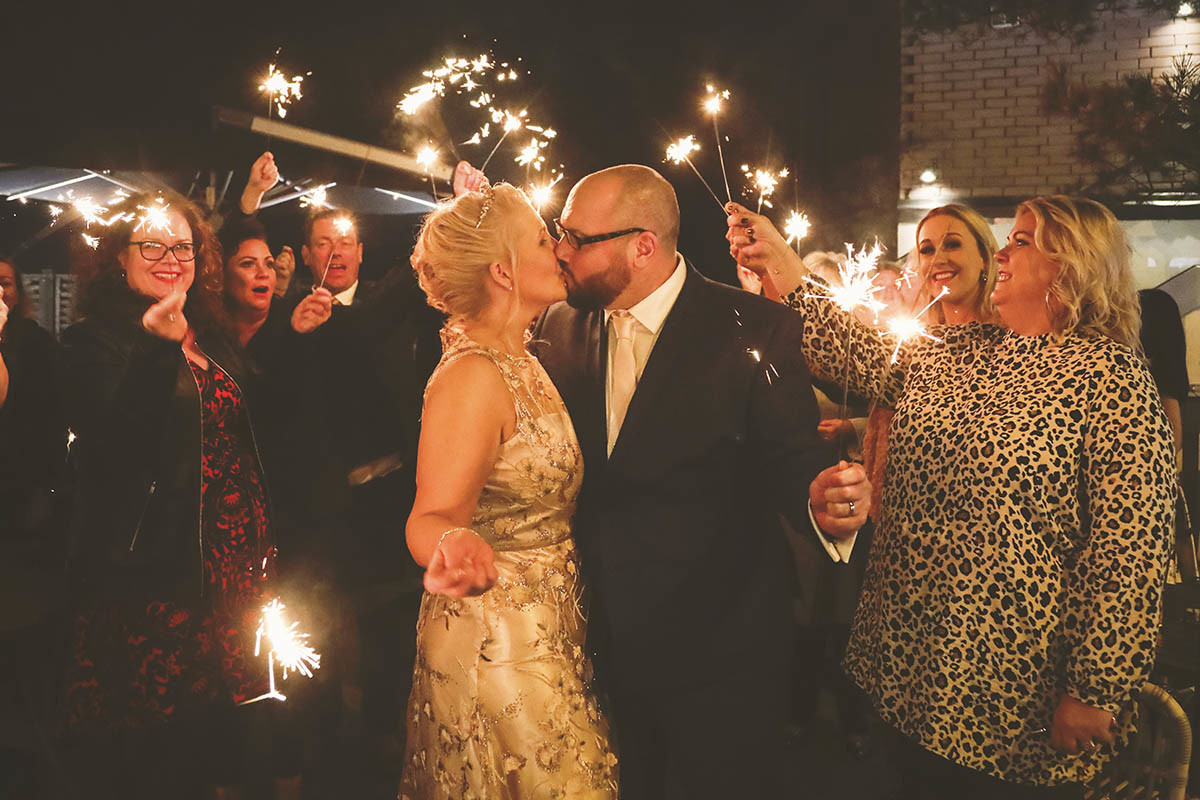 Track record
How long have you been in business?
I've been a photographer for over 15 years, and it's been providing a regular source of income since 2013.
How many weddings have you shot?
I've never split out weddings from everything else I shoot (you'll see from the rest of the website that I shoot lots of different genres), but overall you're looking at hundreds upon hundreds of events.
Have you done many that were similar to mine in size and style?
You'll have to get in touch to tell me about your plans! 😉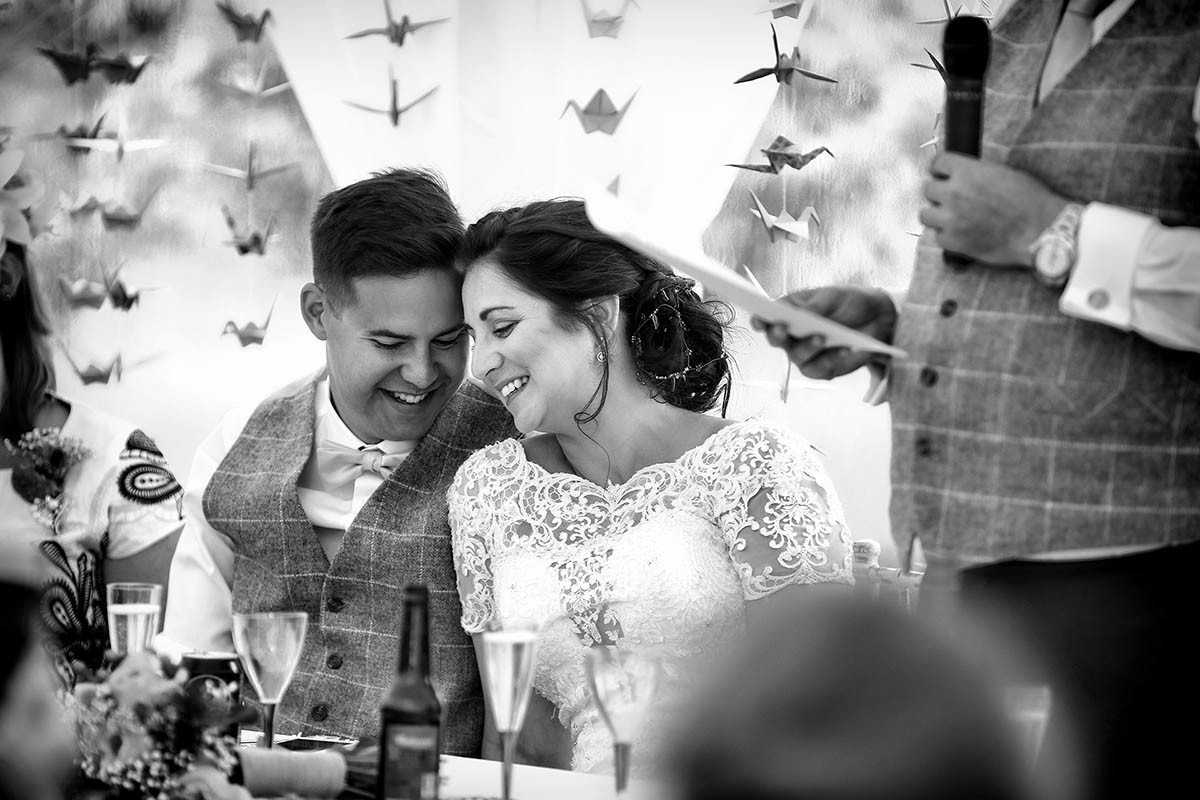 Photography Style
The LOOK
How would you describe your photography style (e.g. traditional, photojournalistic, fine-art, moody)?
This one should be close to the top of the most important questions you should ask a wedding photographer. I am very much a storyteller and will spend the majority of the day blending into the background. I love architecture and nature and will want to make use of a venue's features. Check out some full albums from real weddings I've photographed to see what I mean by that.
How would you describe your working style?
Most of the day is very much geared around things unfolding naturally. But not all of it. I do have portable studio lights, which I love to bring out as day turns into night.
If your style is mostly candid, will I still get formal, posed portraits (and vice versa)?
Of course! As well as any group shots you want to do, I love to just take the newlyweds away from the crowd for 15 or 20 minutes. It's usually the first chance they've had to get some "alone time" (OK, I'm a bit of a third wheel, though most seem OK with that!) after completing their vows.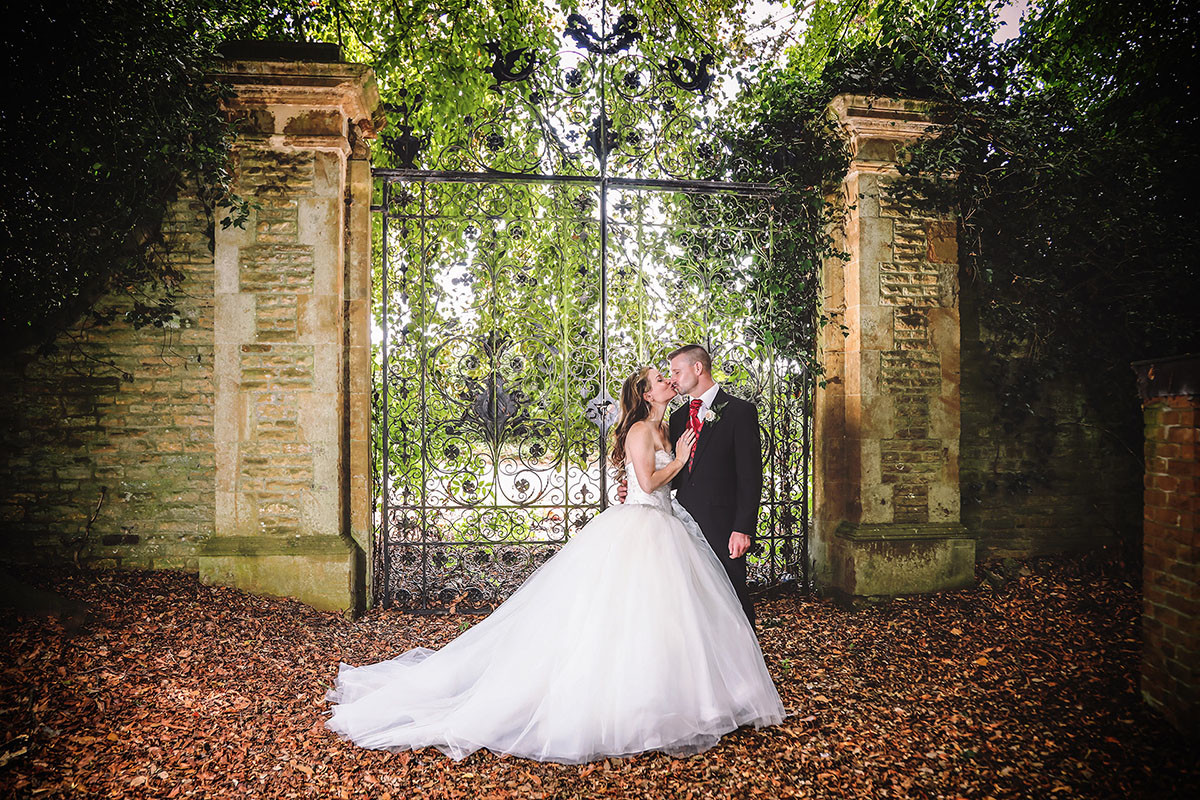 Technical Stuff
Do you shoot weddings in digital, film format, or both?
Digital only. I'd be very surprised if anybody is still shooting weddings with film, unless very high end or as a second shooter. Digital affords so much more flexibility and the cost of an extra shot is (virtually) nothing.
Do you specialize in indoor or outdoor events, or both?
Weddings, certainly in the UK, mix indoors with outdoors, and you have to be proficient – and have the equipment to allow you to do so – with each. Obviously, the weather can have an impact on what you might want to do while wearing your beautiful dress, but I have no problems with getting wet! I'll expand upon this in a later blog post.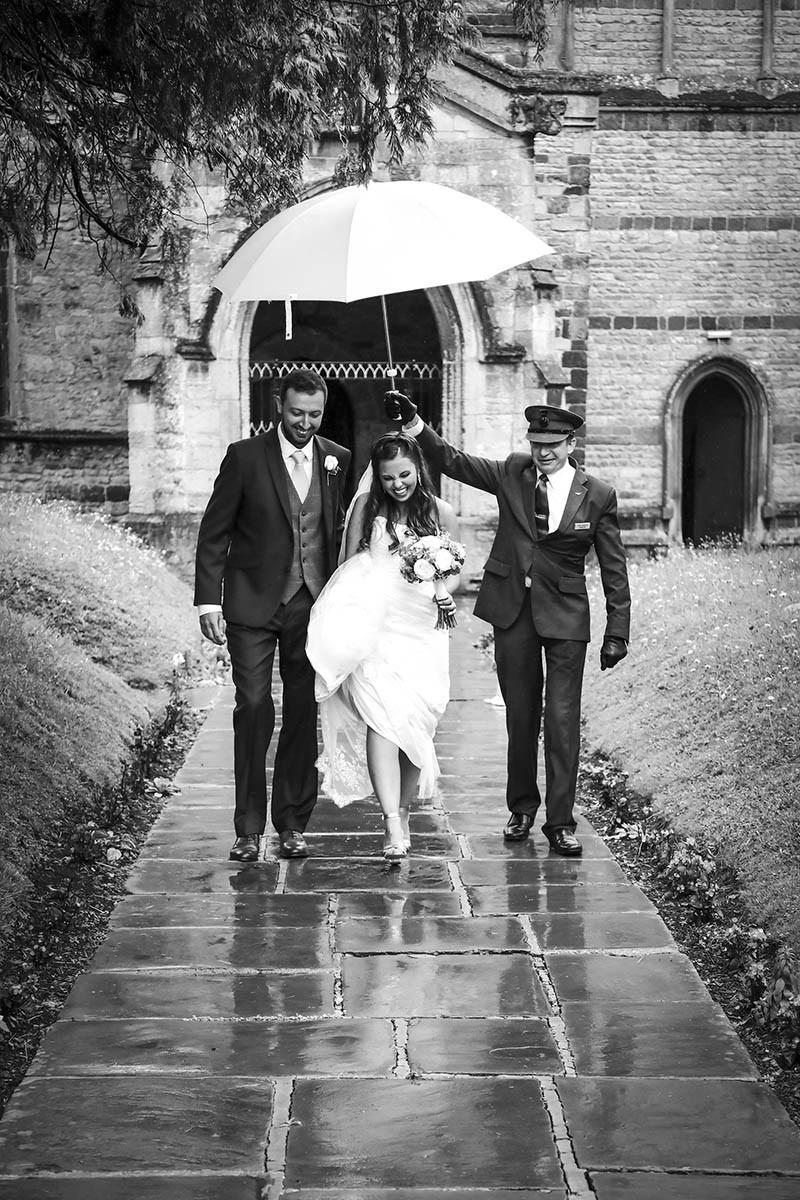 Past Work
Do you have an updated portfolio I can review with examples of full weddings?
There's lots of examples of full albums from weddings here on my website. You can also watch my current wedding photography promo video here:
And there are highlights reels from many of the weddings I've shot contained within blog posts on the site (when I actually get around to blogging!).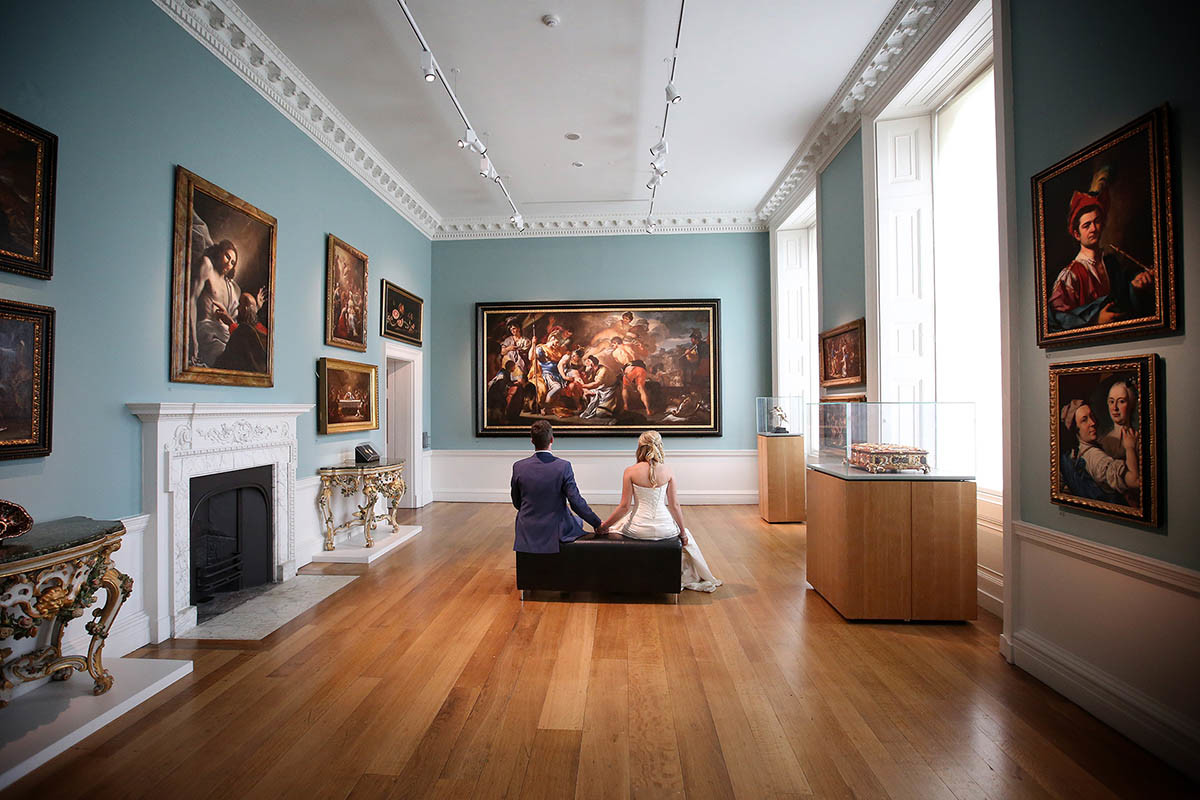 WishList
Can I give you a list of specific shots we would like?
If you have a specific list of group shots you would like, that would be extremely useful. Normally I will ask you to appoint someone (maybe the best man or a bridesmaid) to 'run the list', since they are much more likely to know who is who than I am. It helps to speed up the process massively and stops your guests from dying of thirst/boredom! It also ensures no-one gets overlooked!
Beyond that, it's not usually necessary for you to give me a big long list of shots you'd like. I will always try to get together with you at the venue ahead of your big day to look for any photo spots that might be hidden away.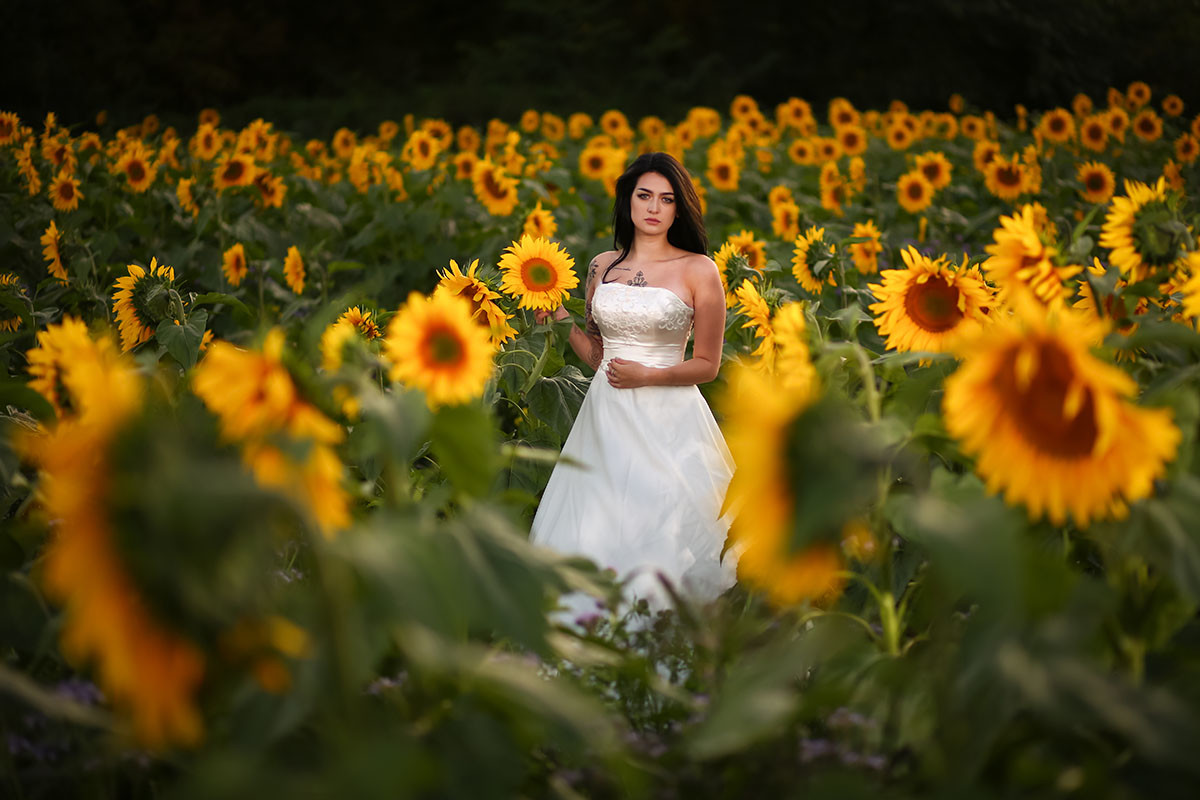 LOGISTICS
On THe Day
Are you the photographer who will shoot my wedding?
100%, yes – barring being on my death bed!
If so, will you have any assistants/second-shooters with you on that day?
At this precise point in time (February 2021), I do not have a dedicated second-shooter.
Are you photographing other events on the same day as mine?
If you book me for a wedding, I guarantee you will have my undivided attention all day.
How will you (and your assistants) be dressed?
Unless you give me specific instructions to the contrary, I will attend your wedding wearing a suit. If it's a really hot day, however, I do reserve the right to lose the jacket! 😊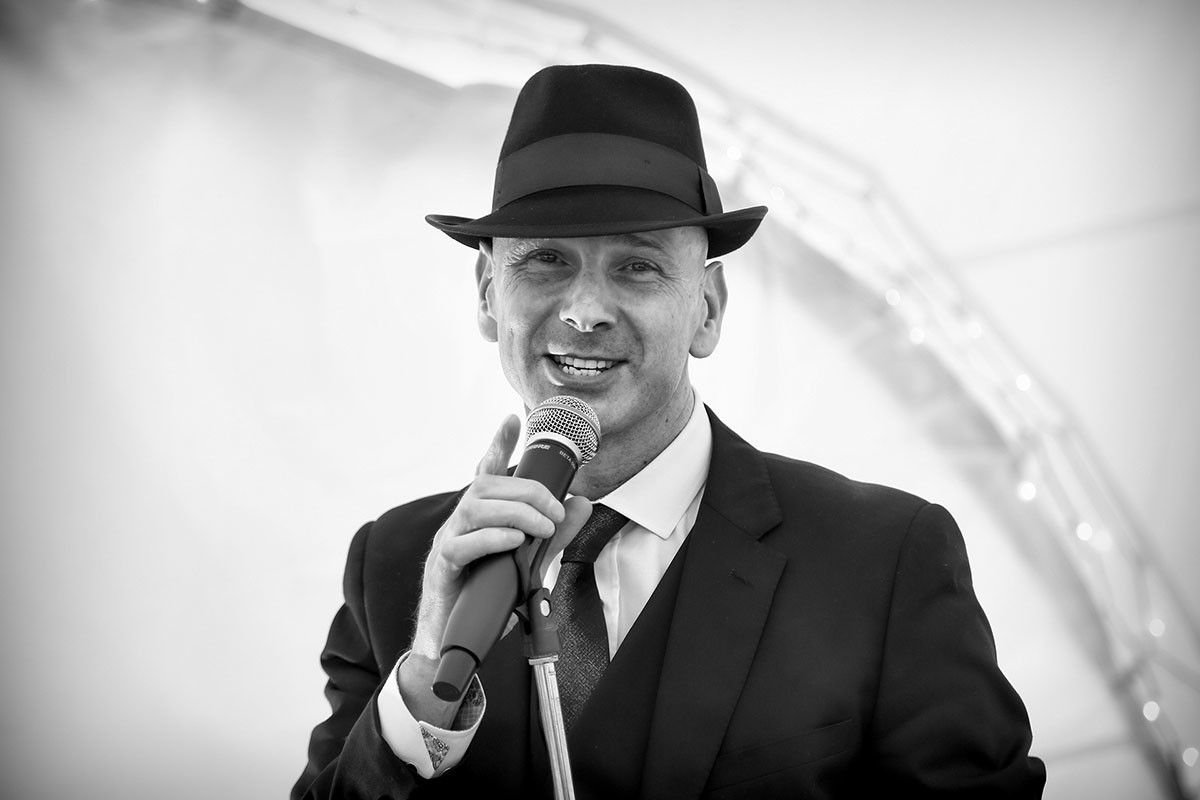 BACKUP PLANS
What type of equipment do you use? Do you have backup equipment?
I use Canon EOS 5D cameras – one Mark IV and one Mark III. I use a range of lenses that are either manufactured by Canon or Sigma, with plenty of overlap in terms of focal length.
What about a backup plan if you are unable to shoot my wedding for some reason?
To date, I have never had the need to cancel a booking. However, in the event that I did have to, I have a network of wedding photographers who shoot in a broadly similar way to me that I would call upon as a replacement. They are all people that I know and trust, and I would not expect you to have to do any desperate last-minute running around to find someone for yourself! This and the question above are two of the most important questions you should ask a wedding photographer. If there's not a rock solid back-up plan, you should be very wary.
ETIQUETTE
Is it okay if other people take photos while you're taking photos?
As a general rule, I won't tell couples that their guests cannot take pictures during the ceremony. It's not my place to do that. IF, however, YOU decide you would prefer not to have pictures with mobile phones in the background, you are well within your rights to request an 'unplugged' ceremony. It's quite common for the person conducting the ceremony to announce this before things get underway. In my experience, the request is usually well respected, too.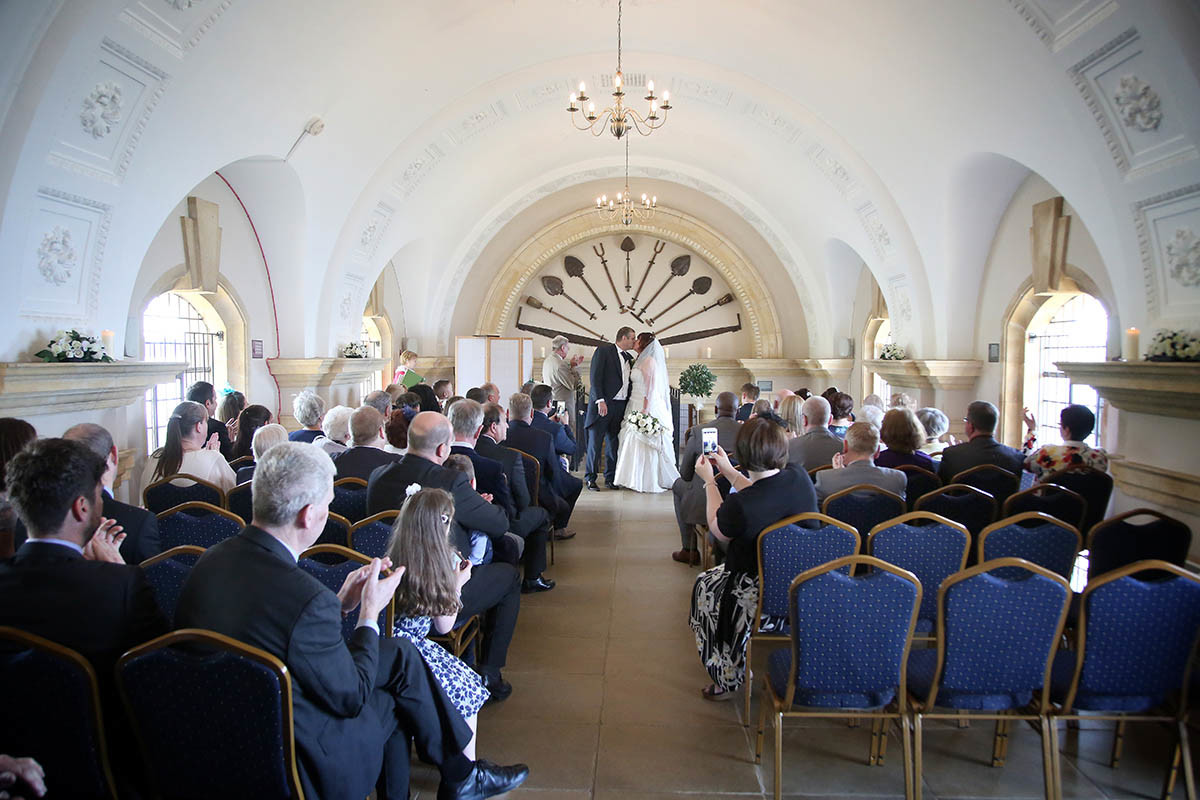 VENUE
Have you ever worked at my wedding venue before? If not, do you plan to check it out in advance?
I'm going to write a separate post about whether it's essential for a photographer to be familiar with a venue on my blog. Personally, I would always want to see the venue ahead of the day. Failure to plan = planning to fail, right?
What time will you arrive at the site?
All of my wedding photography packages are time-based. When I arrive (and leave) is therefore entirely up to you. I read so many comments online from people who are surprised when their package that 'includes bridal prep' only features the 30 minutes prior to them leaving for the ceremony. Or that, 'all day' often doesn't actually mean 'all day'. It's why my packages are totally transparent. It's one of the really important questions to ask a wedding photographer. No-one wants to be left second-guessing someone else's plans on their big day.
If my event lasts longer than expected, will you stay? Is there an additional charge?
If things are running slightly late and your first dance is going to overrun my booking time by 15 minutes, you have my commitment that I'm not going to leave you in the lurch. If things are delayed by significantly more than that, though (I did one wedding once where the DJ failed to show up and an alternative couldn't get there for a couple of hours), you may be asked to pay an extra fee.
Do you have liability insurance?
Absolutely. Most venues insist on it.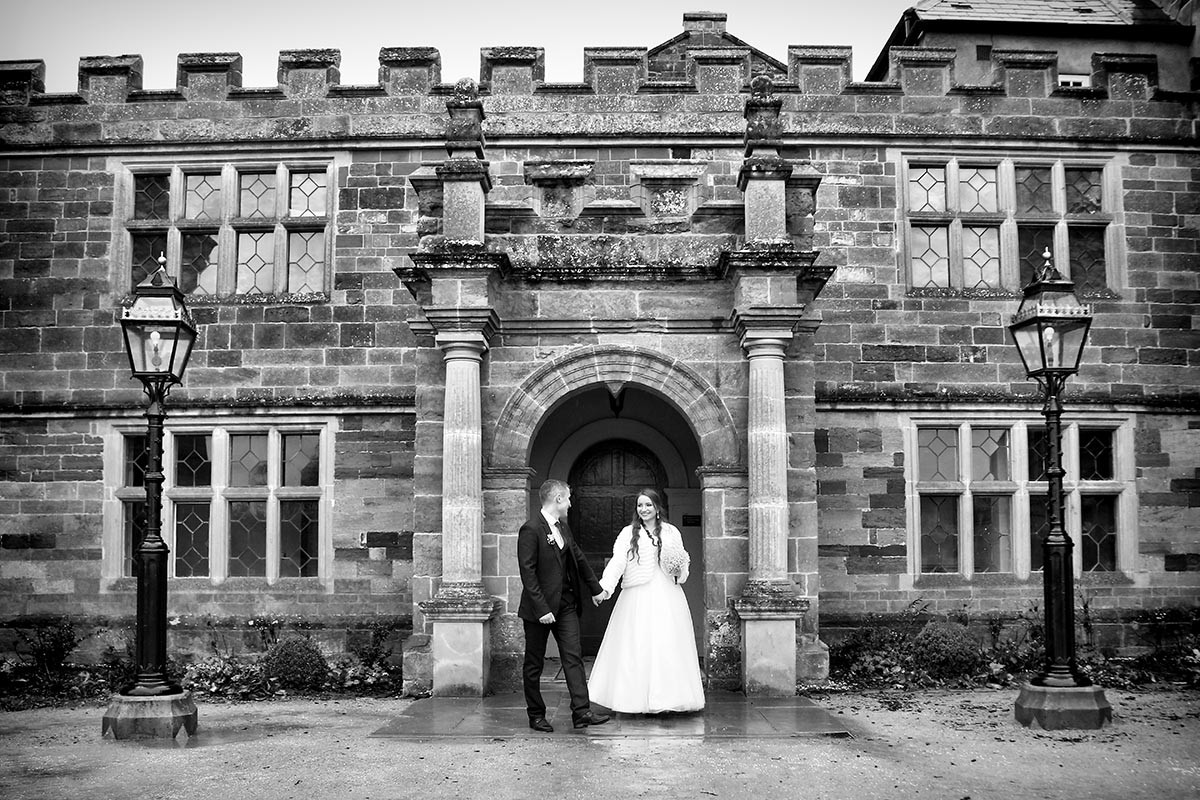 Pricing + Packages
The FINANCIALS
How much of a deposit do you require and when is it due?
25% of the total cost of your wedding photography package secures your date in my diary. It's payable when you sign the contract.
Do you offer payment plans?
While I don't advertise them, if it is preferable for you to pay in instalments, that is also fine by me.
What is your refund/cancellation policy?
The reservation deposit is non-refundable, since I am guaranteeing that I will reject any other potential bookings that day. The full balance is due to be paid 30 days ahead of your wedding day. If you have to cancel within those 30 days, I'm afraid your balance is forfeit.
Do you charge a travel fee and what does that cover?
I cover the cost of the first 60 miles of travel incurred for a wedding photography booking. Beyond that it is at my discretion, but in theory each additional mile could be charged at 45p.
As with a couple of other sections, the above block contains a number of really important questions to ask a wedding photographer before you book them.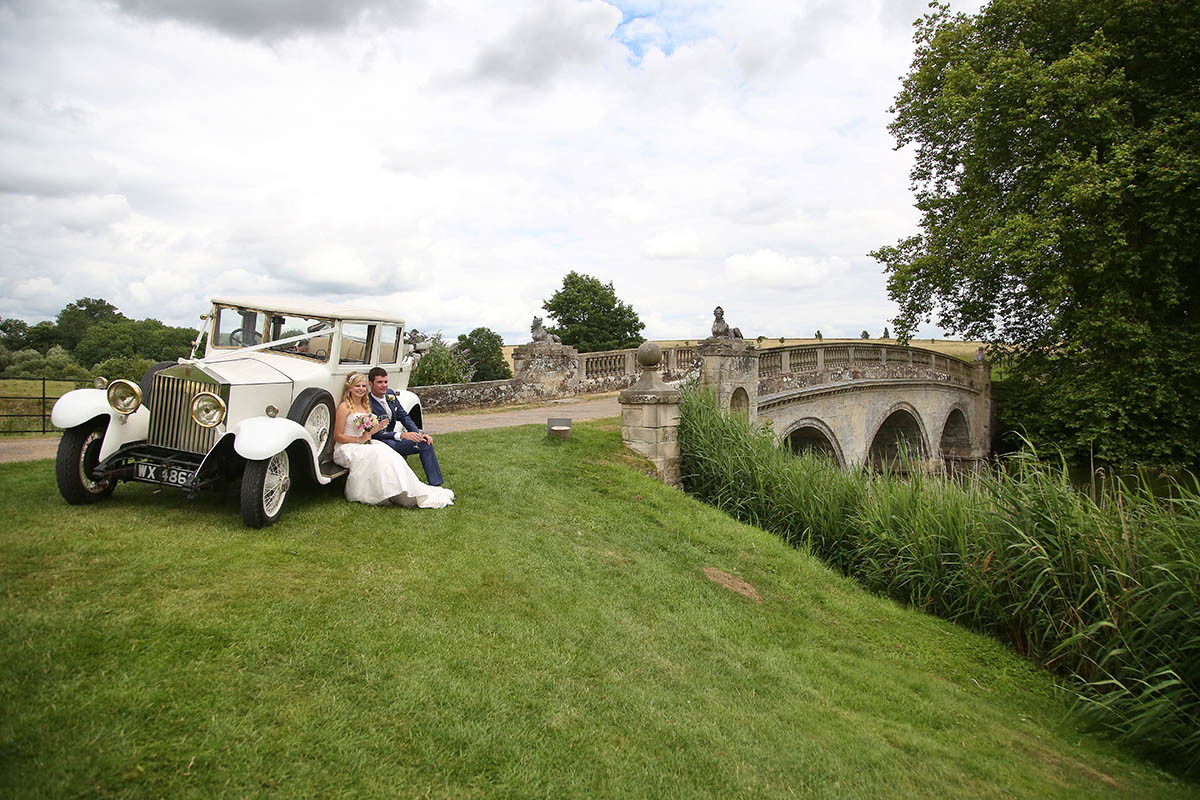 WEDDING PHOTOGRAPHY PACKAGES
What packages do you offer? This question covers things like:
• Are your packages customisable?
Only in terms of duration and whether you receive a photo book or not.

• How many hours are included in each package?
8, 10 or 12, depending on which you choose.

• Do you include engagement photos in your packages? Rehearsal dinners?
As a general rule, no. If a couple really wanted one ('just because' or they felt particularly uncomfortable in front of the camera), we could come to an arrangement.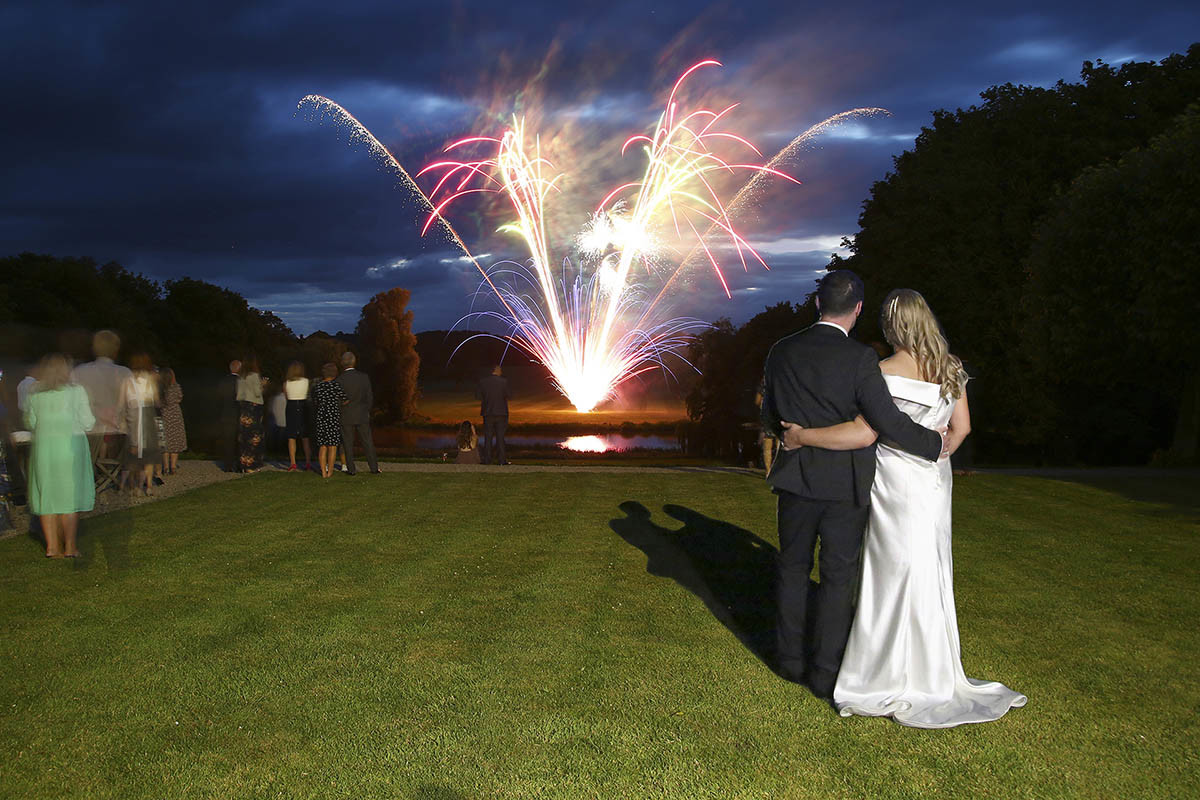 My Wedding Photography packages.
SERVICES
Can you put together slideshows to be shown during the cocktail hour/reception?
Erm, no. The way I work means there really is no time for that. I can't put into words just how hard I work during your wedding day. It always gets commented upon, and you have to see it for yourself. Also, I've been at weddings as a guest where slideshows have been shown during the evening, and, for me, it ruins that anticipation about seeing your pictures. So, even if I could, I probably wouldn't.
Do you provide retouching, color adjustment, or other corrective services?
There are limits to what I will do automatically. As a general rule, I don't do body reshaping. I also won't automatically assume that blemishes are to be removed. I've heard stories before of photographers editing perfectly-natural, there-all-the-time birth marks from people's pictures, and it, unsurprisingly, caused offence. If you have a concern about how something will appear in your pictures, we need to have a chat about it before your big day.
In terms of colour adjustment, photographers' lives are made so much easier if they have 'studio control' over lighting. Weddings are not like that, however. If a make-up artist is relying on the standard hotel room lights to make you look perfect, I can't just come in and turn them off because it suits me. Similarly, if you've paid to have your wedding breakfast room 'uplit', chances are, there will be a colour associated with that uplighting. Presumably you like that ambience and want it to be there. IMHO, it doesn't often translate very well in photographs. This is the beauty of getting the edited pictures in both colour and black and white – you can literally choose which you prefer.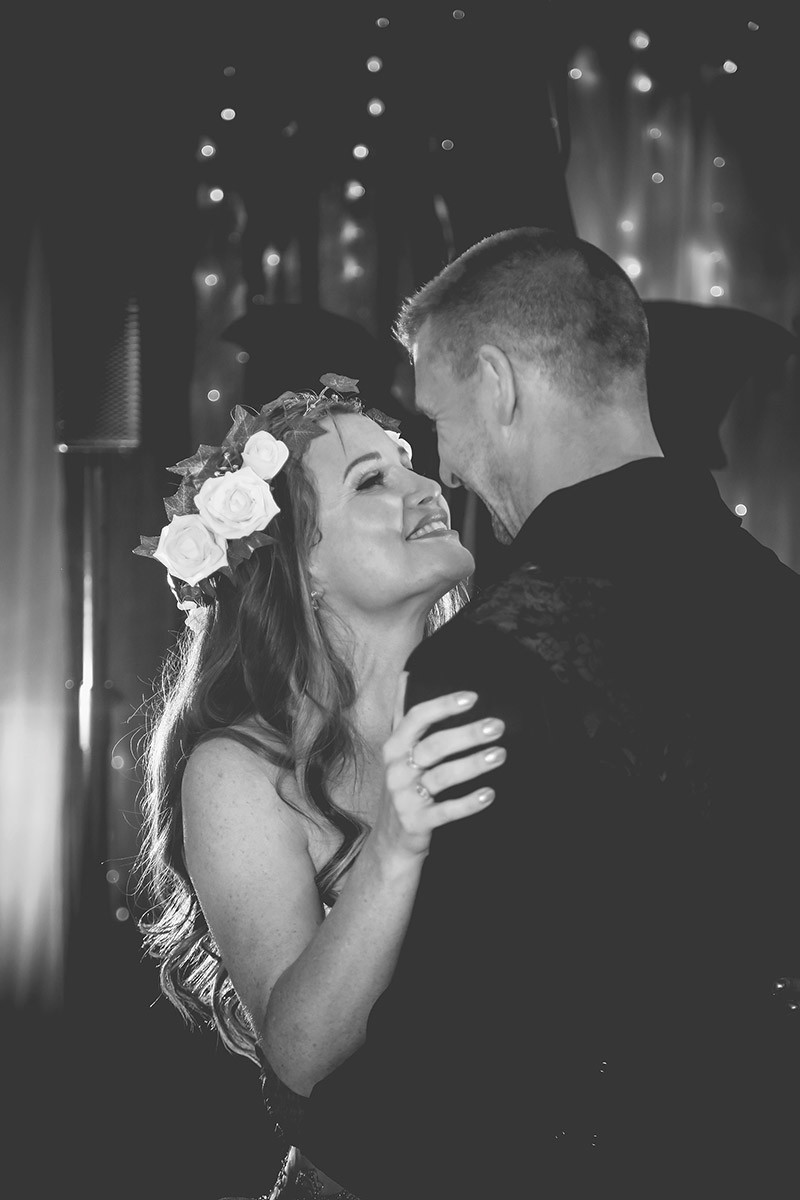 DELIVERABLES
Proofs
How long after the wedding will I get the proofs? Will they be viewable online?
This is another point that I will expand upon at a later time, but, generally speaking, you will first see your pictures on a password-protected gallery on my website, around five to seven days after your wedding. I find it wholly unacceptable that some photographers are keeping clients waiting six months or more.
How many final images should I expect to receive?
It's a bit of a "how long is a piece of string" kind of question. The answer varies depending upon a huge number of factors, not least how long you book me for, the weather, whether your day is spread across multiple locations, the number of guests you have attending and the amount of 'activities' you have planned.
Looking back at my last two years of weddings, the smallest number of different images I've delivered from an 8-hour booking was 427 and the largest number was 893. That's before you double the numbers up because you're getting them in both colour and black and white.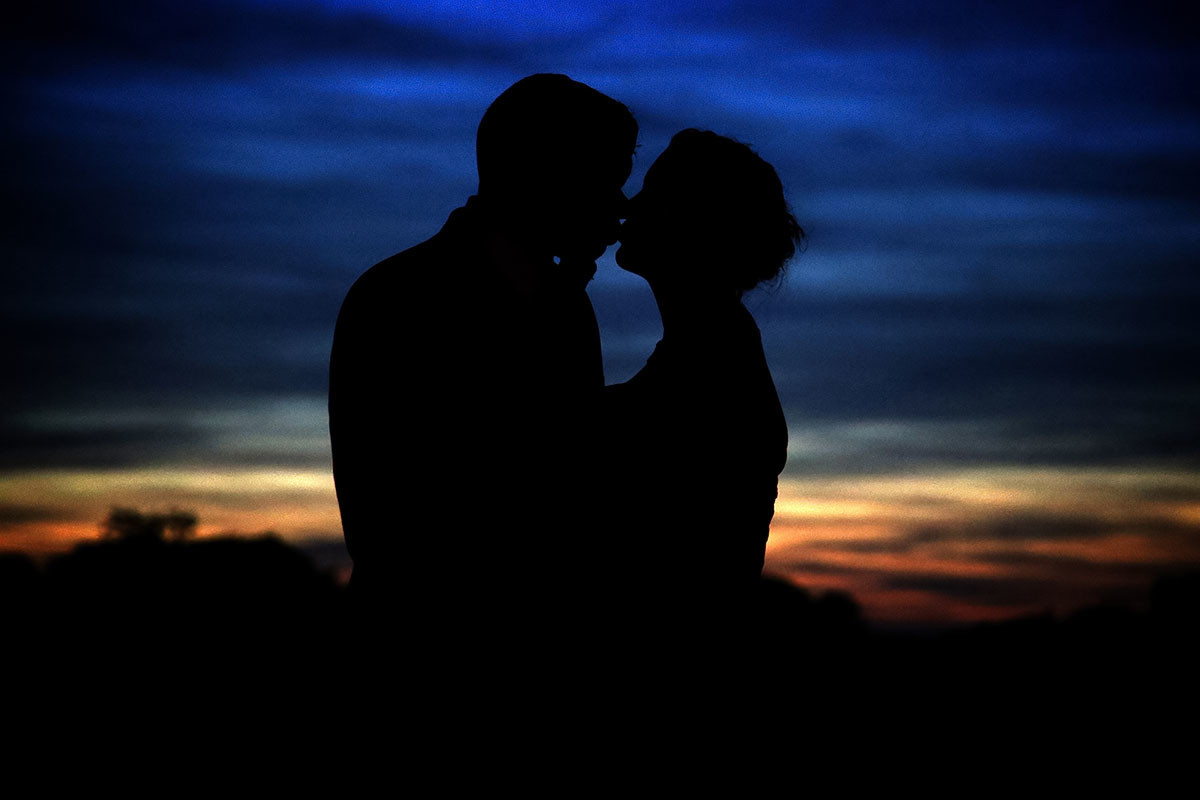 ALBUMS
Do you help with creating an album? Can I see some album designs?
If you want an album from me, I will put together a first draft for you based on what I think are the best pictures from your day. My books are quite different to those that the majority of photographers provide in that I have much more space and layout options available to me. In keeping with my overall style, the books I use allow me to tell much more of the story of your day. My 8-hour premium package comes with a 90-page book, and it goes up to 120 pages with my 12-hour premium package. Once you've seen the first draft, we can tweak it until you're happy.
ORDERING
What is the ordering process, and how long after I order my photos/album will I get them?
Selections for prints are made online by creating favourites lists within your password-protected web gallery.
Books usually take a couple of weeks to arrive once the design has been finalised.
In general, I like to get everything together and do an in-person handover, so it all comes down to how soon we can meet up upon receipt.
DIGITAL FILES
Will you give me the digital negatives or unlimited downloads so I can make my own prints?
You get the edited high-resolution digital files on your branded wooden USB stick, which comes with all my wedding photography packages. You are free to print them till your heart's content. As such, they are the photographer's (and your) most valuable commodity.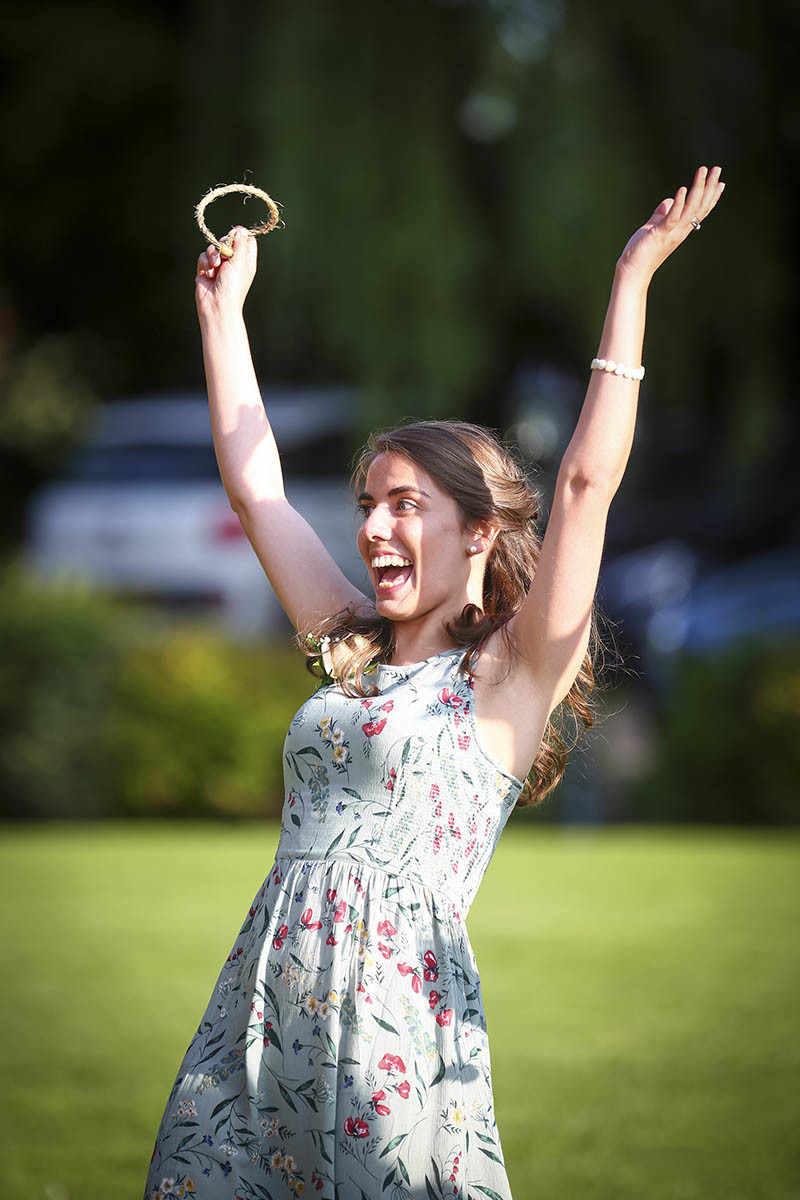 Vetting
REFERENCES
May I have a list of references or a link to reviews?
You'll find lots of reviews of my work on my Facebook page, Event & Wedding Photography by Karl Drage.
WHY SHOULD I BOOK YOU TO BE MY WEDDING PHOTOGRAPHER?
What sets you apart from other wedding photographers?
I'm not sure whether any of these things set me apart on their own, but in me you will have a photographer who:
Loves what he does
Goes out of his way to ease the stresses of the wedding day rather than add to them
Brings a bit of dry, sarcastic, witty (?) humour to put you at ease
Won't shout at you and your guests
Works ridiculously hard on your wedding day
Will constantly be on the lookout for nice photo opportunities of you and your guests but will take the hint if you've had enough!
Won't disappear for half of your booking
Will sing along when the dancing gets started
Will deliver the first look at your pictures to you in a timely manner
Most likely will become a friend for life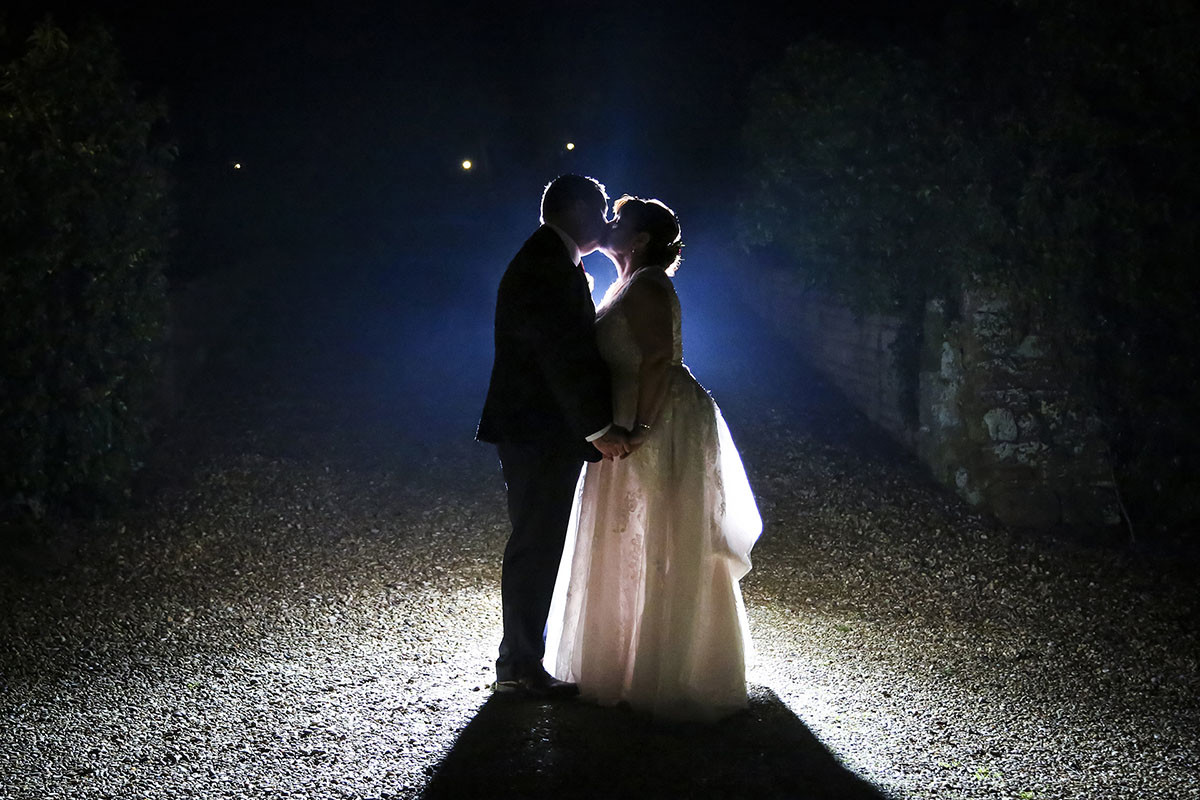 OTHER SUPPLIERS
Have you ever worked with my videographer? Coordinator? Venue manager? etc.
Quite possibly! Tell me more! On the scale of important questions to ask a wedding photographer, this one is neither here nor there. A professional should be able to work with anybody 🙂
PAPERWORK
If I hire you, when will I receive a written contract?
When we get together for a consultation, you'll get the chance to look at my contract there and then to make sure you're entirely happy with everything. If you're not, we can discuss it then or after you've taken it away to think about it some more. This shouldn't even need to be one of the questions you should ask a wedding photographer. You shouldn't have to.
What information do you need from me before the wedding day?
All the obvious, important stuff, like start and finish times and where I need to be when. This will appear in your Booking Schedule, which will become a Booking Confirmation once you've signed the contract and paid the deposit. We can, of course, tweak all of it right up until your wedding, though.
Beyond that (repeating myself slightly), I ask you to make a list of all the group pictures you would like taking. I also ask you to nominate someone to 'run the list'. It helps to speed up the whole operation and hopefully stops people from losing the will to live / dying of thirst from being separated from the bar for too long.
I can get by without knowing too much more, but if your venue happens to supply you with a schedule, please feel free to fire it over to me! 🙂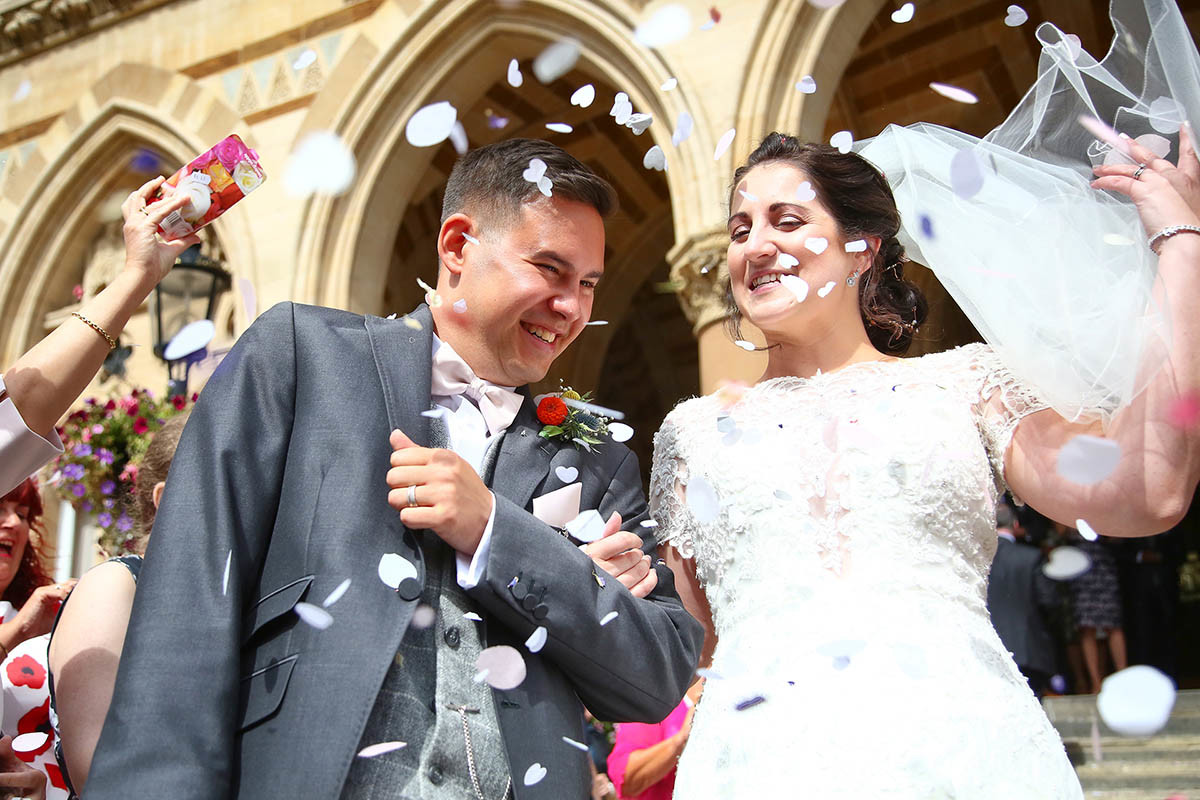 Gut Check! Questions to ask yourself:
Do your personalities jibe? Would you be comfortable grabbing drinks with this photographer?
Do you feel a connection with his/her photos?
Are you comfortable with this person's customer service/communication style?
Did the photographer listen well and address all of your concerns?
Obviously, these are all things for you to consider for yourself!
Hopefully the above should give a fairly comprehensive guide to the questions you should ask a wedding photographer, along with my own personal take on the answers. If there's anything you think I've missed, or you'd like to enquire about my availability, please feel free to get in touch!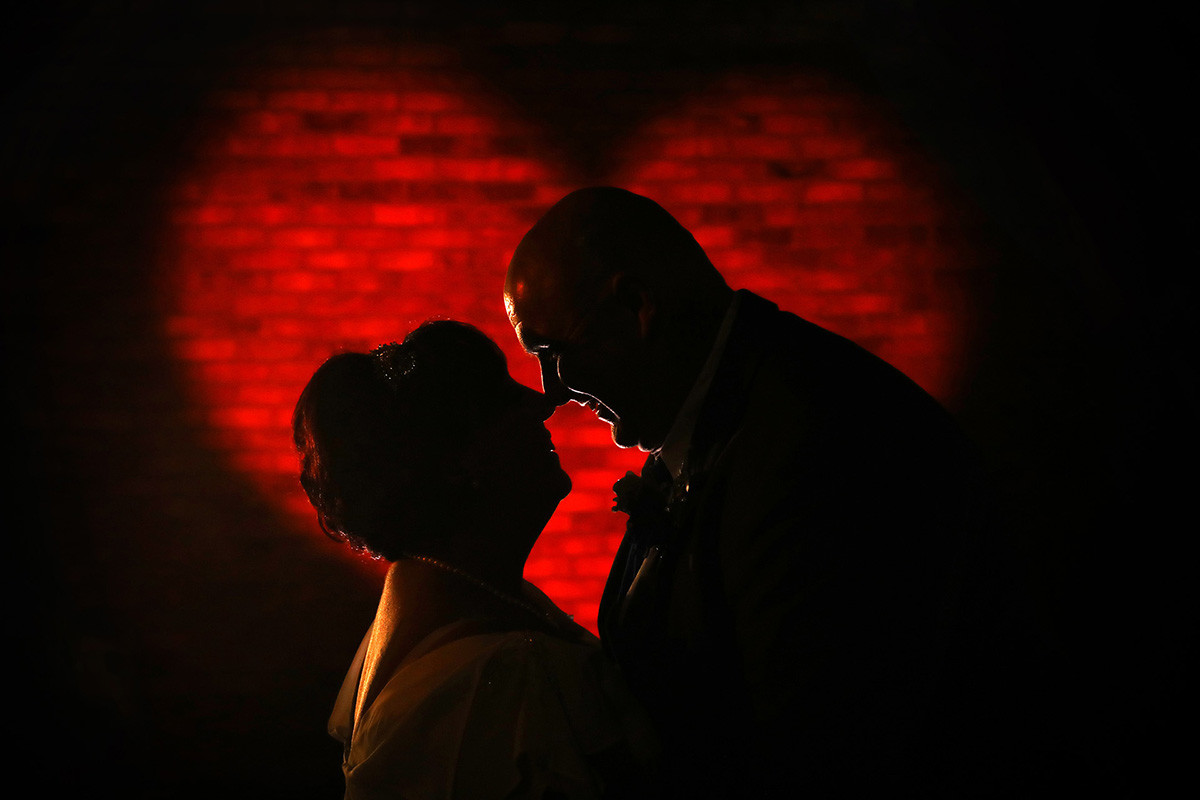 More Information
For more information on what happens when you decide you want me to photograph your wedding, please see: WEDDING PHOTOGRAPHY by Karl Drage – How I Work
While every wedding is different, there are certain elements which are usually broadly similar. Take a look at a typical wedding day to see the thought processes I'm likely to employ for your big day. There's much more work involved in photographing a wedding than just rocking up and taking the pictures. I've put together this guide to explain why wedding photography can seem expensive but it's really not.
Get in Contact
If you'd like to enquire about my availability, to discuss other options or if you have any queries, please use one of the methods on the Contact Us page to get in touch. While I am based in Northamptonshire, I am willing to travel out of area, though please be aware this may bring with it an additional cost.
What my clients say:

Chelsea Smith
Bride
Mr & Mrs Smith
Karl did an absolutely amazing job at capturing our wedding day, with a perfect mix of formal and informal photos, managing to capture almost every single guest! I would highly recommend Karl, he is a very talented and professional photographer who did exactly what we asked and is so easy going which made us and our guests feel very comfortable. We were even more impressed at the prompt delivery of our photos already waiting for us when we got back from honeymoon! The photos are great! Thanks so much Karl.

Angela Kennedy-Butlin
Mr & Mrs Kennedy-Butlin
Bride
Karl took on the challenge of our halloween wedding with very little notice, he did an amazing job and everyone commented on what a pleasant man he was, as well as how well he made his way around the room and how comfortable they felt being photographed by him. The photos he presented us with far exceeded our expectations and we are truly grateful. We were so impressed we are hoping to book Karl for family shoots as the children grow up 🙂 .
Could not recommend him highly enough .
Lovely man. Beautiful work. Thank you.

Lucy Woodnutt
Mr & Mrs Woodnutt
Bride
Karl did an amazing job capturing our wedding last weekend. He managed to get the perfect combination of formal and informal photos including many shots we didn't even know he was taking. He started sending us the first images only a few days after the wedding which I can't stop looking at! Karl was a great easy going guy whom I felt was part of our wedding rather than a photographer. Would recommend him to everyone without a doubt. Thank you again Karl. Mr & Mrs Woodnutt x

Emma Riches
Mr & Mrs Riches
Bride
Karl was so amazing at our wedding. He was so chilled out and that made everyone relaxed when having there pics taken. I love the photos and would happily recommend him for any occasion. Already want to book him for my renewal of vows in about 10 years!!!

Craig MacMillan
Mr & Mrs MacMillan
Groom
Such a nice guy and the photos he produces of your special day are unreal. Top marks and a top man! Would highly recommend.

Claire Gascoigne
Mr & Mrs Gascoigne
Bride
My thoughts about Karl and his camera!
So… about a year ago we went to a wedding fair in the hope of finding some wedding stuff suppliers etc.. we wandered round a cold building on a cold day broken lifts + buggies etc left us thoroughly unimpressed for the most part … then we strolled past a photographer… liked the look of his work… and then we started talking… instantly knew this man was the photographer for us… we met up had a chat and spent hours laughing… yesterday he turned up on time well dressed and very prepared for a slightly sarcastic day and aside the large camera blended right in to our day.. the majority of our guests believed he was a family friend… he socialised… took time and patience with our children.. and my husband's need to make me laugh… he calmed my worries… picked confetti from my hair and stopped people standing on my dress… all while making us feel at ease and taking incredible pictures… This man… made our wedding easy stress free and will help us remember it for the rest of our lives…
He arrived as our photographer and left as our friend.
Possibly one of the most heartfelt thank yous I have ever given… Thank you, Karl

Suzi Sardeson
Mr & Mrs Sardeson
Bride
Karl did an amazing job of doing the photos for our wedding! Everyone said how lovely he was and that they didn't even realise that photos were being taken – which is fantastic as there were quite a few camera shy people at the wedding which we now have amazing photos of! Thank you Karl!!

Carys Chalklin-McDonald
Mrs & Mrs Chalklin-McDonald
Bride
Worth every penny and more! Karl has been nothing but lovely since first contact, he was very responsive to our ideas as well as giving fantastic suggestions. He was wonderful on our big day, guests have commented on how professional and polite he was. His photographs are stunning and he really managed to capture our day perfectly. Fast turn around after our event. Would strongly recommend Karl for any and all events.