I look forward to welcoming you and your new arrival into my newborn photography studio. I understand this might be both exciting and slightly nerve-wracking, especially if Baby is your first. It is for that reason that I've put together this list of FAQs ahead of your newborn photography session, to take some of the mystery away from it.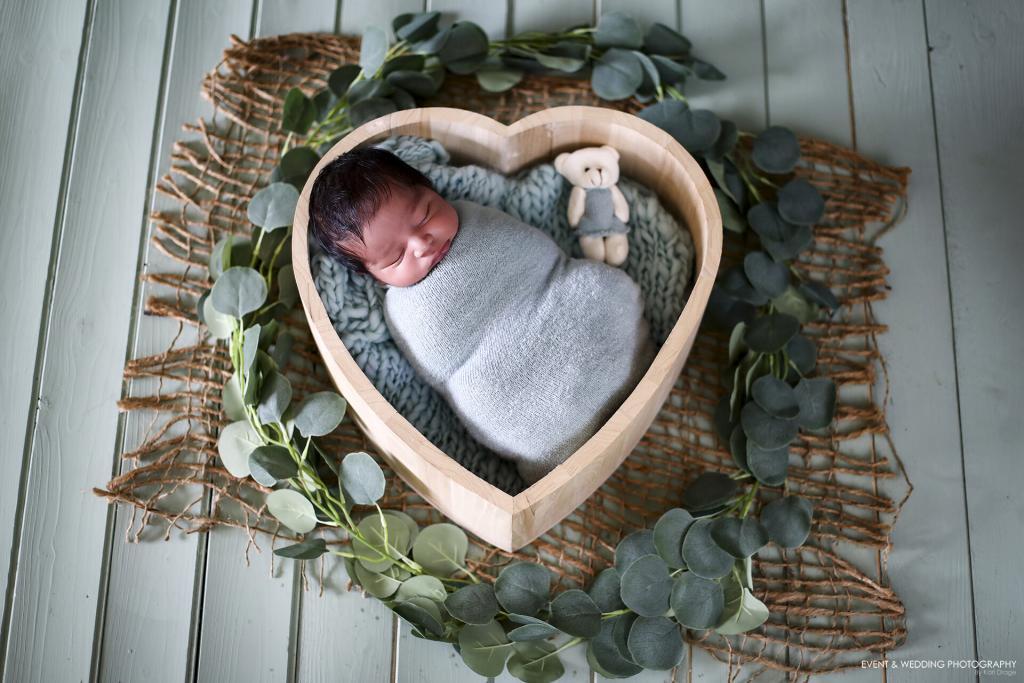 BOOKING A Newborn Photography Session
1) When do I need to book?
There are only so many sessions I can physically fit in each month, so it's a good idea if you get in touch as soon as you decide you'd like me to photograph your new arrival. It helps me to plan, and it gives you the reassurance that I have space for you in my diary.
2) Do I have to decide which package I want when booking?
Absolutely not. All you need to pay for ahead of the session is the £200 for the cost of the Basic Newborn Photography Package. This will be split across two equal payments, one when you reserve a slot in my diary, and the other due 48 hours before your session actually takes place. You will receive an invoice from me with both card payment and bank transfer options. You can pay any extra, if necessary, after you've reviewed your gallery images.
The NEwborn photography session itself
3) How many people can we bring along to the session?
Unfortunately, the studio is not very big, and much of the space there is is taken up by the items we'll use during Baby's photoshoot. You will be invited to make use of the office area and the garden (if the weather is nice), but we respectfully ask that you keep numbers to the absolute minimum, please. If you are looking to combine the session with a larger sibling or family session, there is a family-friendly pub in the village, that you might like to make use of while we concentrate on Baby.
4) Do you work alone during the session?
No, I will have an assistant working with me, who will be responsible for outfit changes, settling and positioning Baby. She's a nanny by trade with more than 20 years' experience. She's also a fully-qualified paediatric first-aider.
5) How long do the sessions last?
We allocate three hours to each newborn session, but typically they last around two hours. This usually allows time for a bum change and feed, if required (it usually is!). Typically, Baby has had enough after a couple of hours of outfit changes and will let us know it!
6) What happens if Baby will not settle / co-operate?
While babies may go through phases of restlessness/distress, it is very unusual for that to persist once they've been fed and / or had their bum changed. So long as you arrive within the first hour of your allocated slot time (it ALWAYS takes longer to get out the door with a newborn than you think it will, and almost everybody arrives a little late 🙂 ), I offer a 20-usable-shot minimum guarantee. That means if we fail to get 20 usable shots from the session, you will be invited to reschedule for another try at no additional cost. To date, nobody has needed to take advantage of this! 😀
Props, Wraps, Blankets, Backgrounds, Outfits & Miscellaneous Items
7) Is use of your studio props included in the Newborn Photography Basic Package price?
Yes, you are free to choose from the full range of props, wraps, blankets, backgrounds, outfits & headbands present in the studio. Ahead of your session, you'll be asked what colours and setup you might like us to use. Some babies have their own ideas about things, however, and not all will allow us to position them how we need them with certain props and/or outfits. We are getting pretty good at reading the signs early doors now!
8) That's great, but we would really like some pictures featuring items precious to us, too. Can we bring them along as well?
Yes! Precisely how many scenery/outfit changes we're able to squeeze into our two-hour session will depend upon how co-operative Baby is. We're very happy to get as much out of it as we can.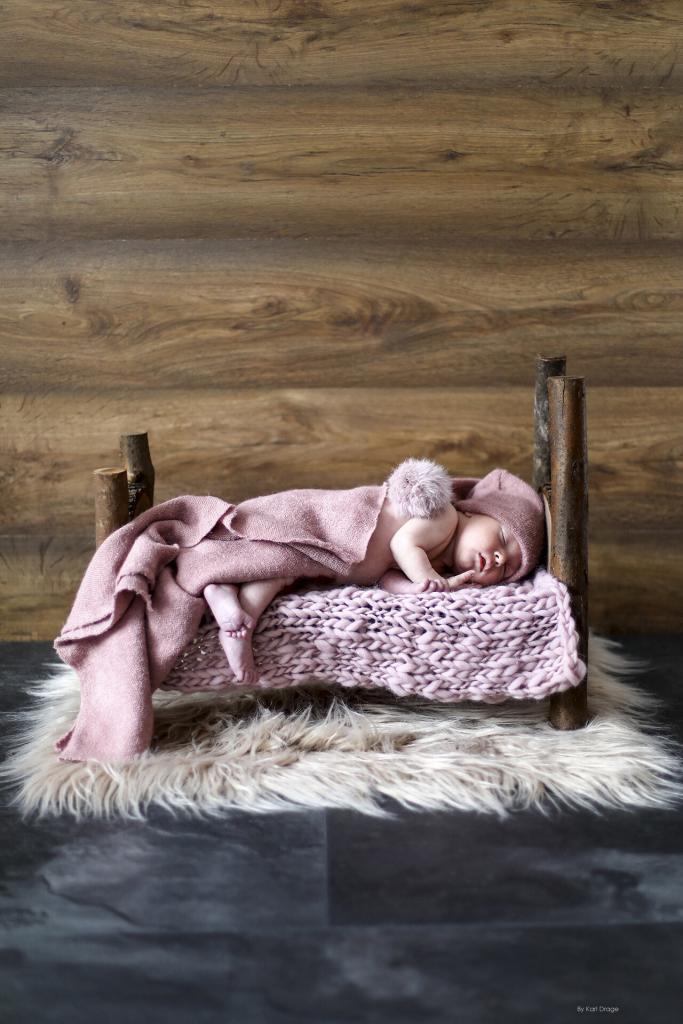 AFTER THE SESSION
9) How long will it be before I get to see my pictures?
My aim is always for you to receive your password-protected gallery link within 7 days of your session. There may be occasions, however, where this is not possible. Rest assured, images are edited in the order in which they are captured, so you will always keep your place in the editing queue.
10) How long will I have to wait to receive my prints / deliverables?
When you review your images on your password-protected gallery, I will ask you to create favourites lists so that I know precisely which images you would like printing. You can add comments to tell me your sizing preferences. Once you have shared your final lists with me, I would ordinarily hope for you to have received your deliverables within 10-14 days, depending on precisely what products you have ordered. If you are local, I may deliver them in person. For those further away, I will use a courier.
More Information
Arranging your own newborn photography session.
Check out the directory of Newborn Baby Photography Props, Fabrics & Backgrounds available for you to make use of in my studio.