WEDDING PHOTOGRAPHY PACKAGES – Karl Drage, Northampton Wedding Photographer
My name is Karl Drage and I am a Northamptonshire-based wedding photographer. I use the medium of photographs to tell as much of the story of your day as I can, and I absolutely LOVE it! This page of my site is all about the wedding photography packages I offer.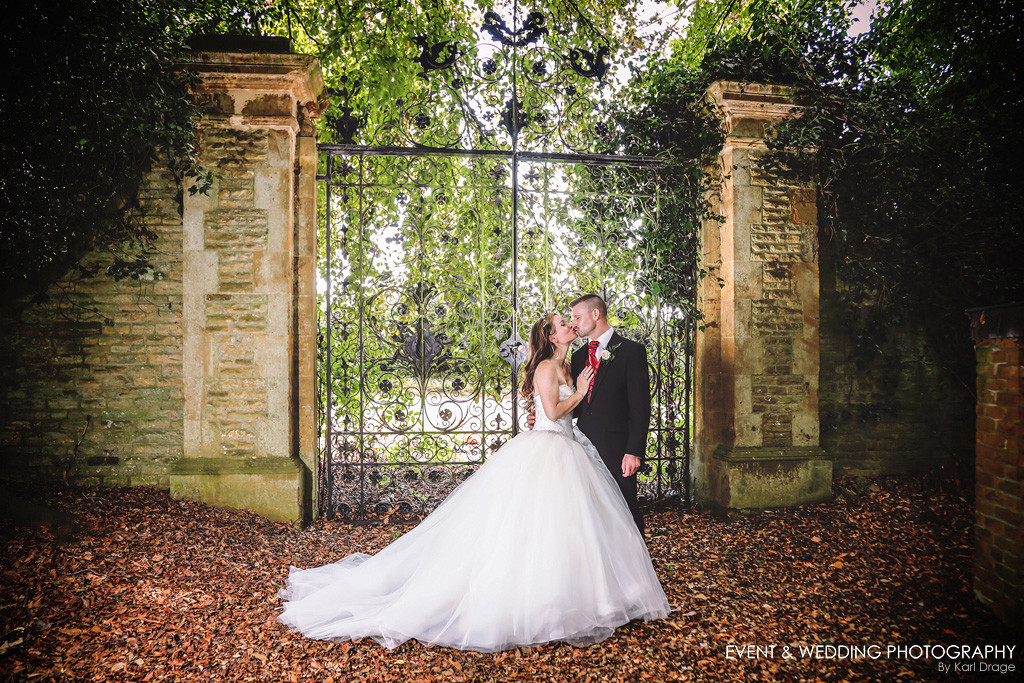 Personal service
I provide a very personal service to my couples, many of whom can feel quite nervous about being in front of the camera. It's very important to me that you feel at ease. If that's not the case, it WILL come through in the pictures. I will do all I can to ease your stresses rather than add to them. Hopefully we can have some laughs along the way, too. Many of my past clients say that by the end of a wedding they feel like I'm part of their family, and many life-long friendships have been created.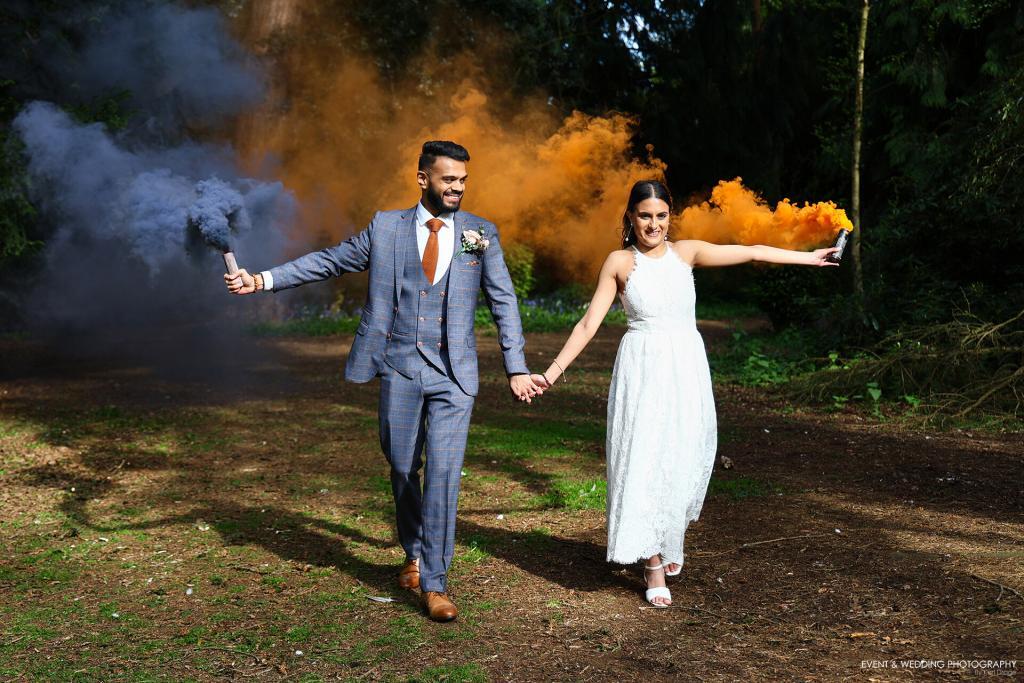 Capturing the magic
I understand that it's likely that you've been thinking about your wedding day for many years. You've probably spent a lot of money turning that dream into a reality. It therefore makes perfect sense to me that you would want your treasured memories to be recorded in the best and most comprehensive way possible.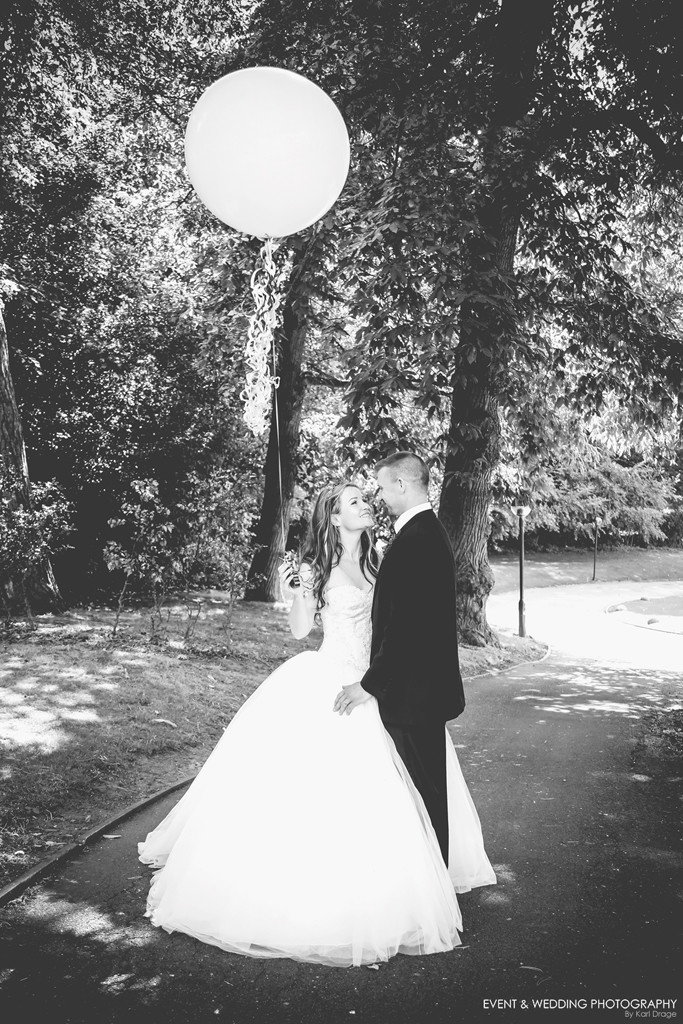 OUT OF THE DARK
It would be fair to say that my style has developed a lot in recent times. The acquisition of additional portable lighting sources has opened up a whole new world of opportunities for my clients and I.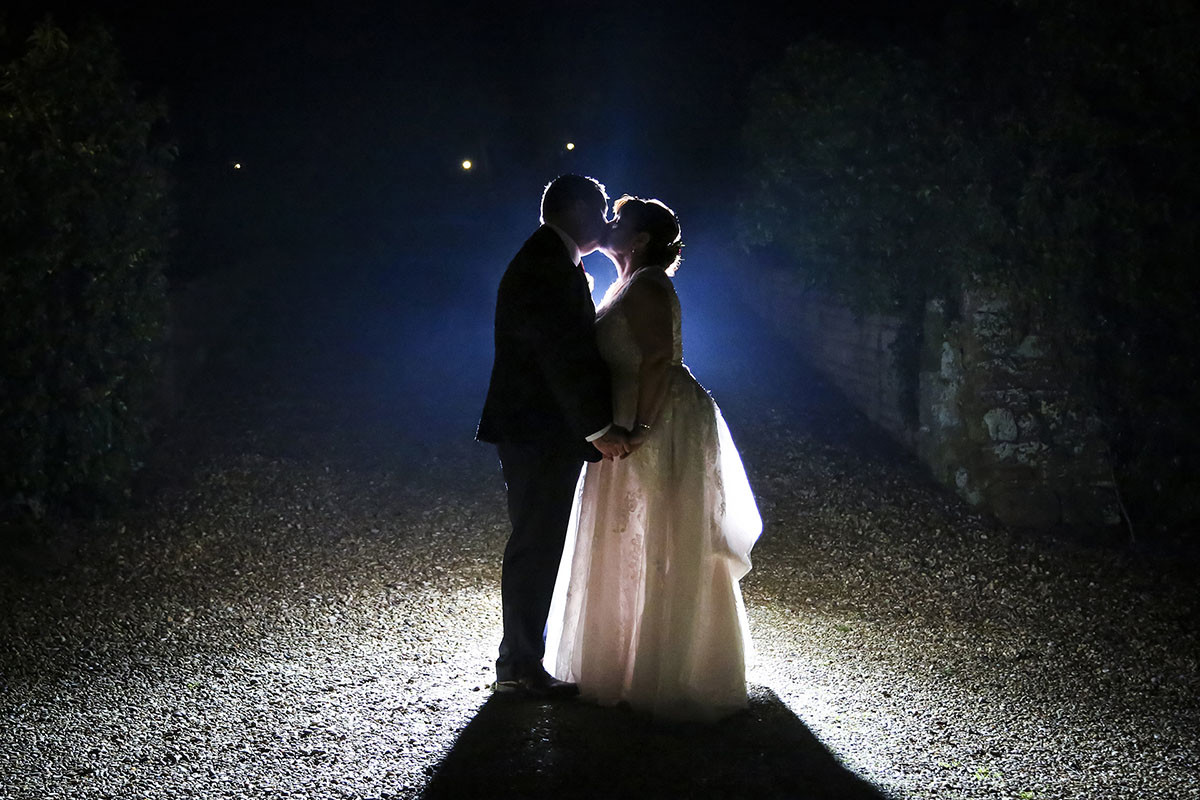 STRIKING A BALANCE
I still consider myself first and foremost to be a storyteller, capturing all the key parts of your day as they unfold naturally with minimal intervention. Where things have changed somewhat is that I now might want to whisk you away two or three times during the day as the light alters. In fact, some of my favourite pictures from a wedding day are now often coming after the sun has disappeared altogether. Even rainy day weddings can produce great pictures, if you're prepared to get out there in it!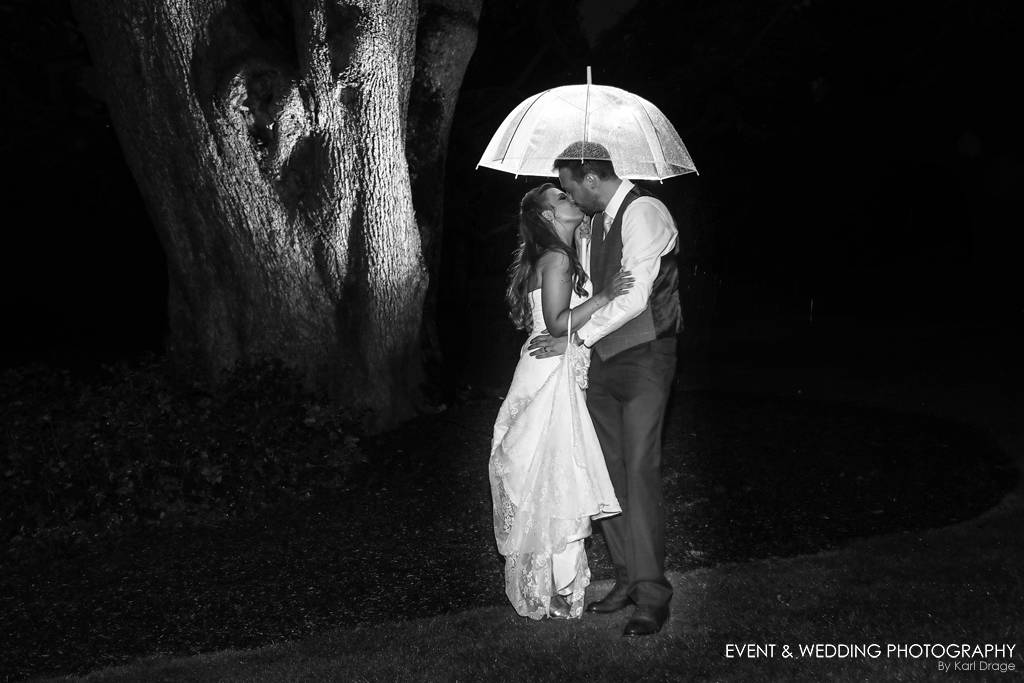 THE POSED
Couples I've worked with describe me as being relaxed yet professional, instilling a comfort-level that enables natural images to flow. I have quite often found myself working with couples who have told me they don't like having their picture taken. Usually well before the end of their wedding day, they've become so comfortable with it that they're requesting additional shots.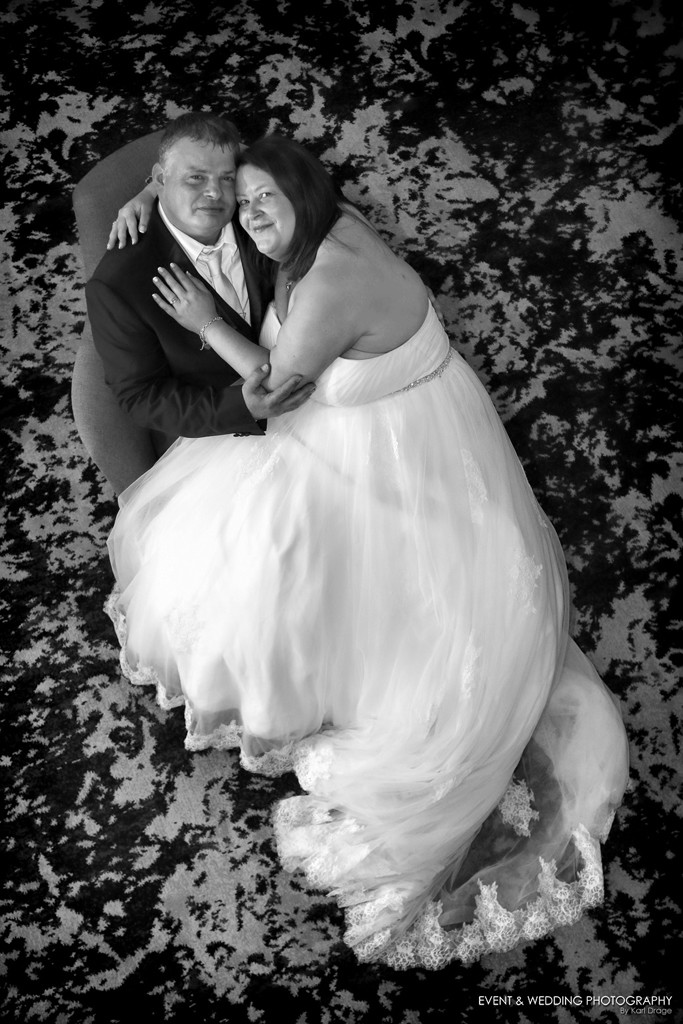 THE CANDID
As well as playing around with lighting, I love to put on a long lens and wander around in the background, capturing all those lovely, fun interactions between your guests. The photos are so natural, and every bride and groom wants to see pictures of their family and friends having fun at their wedding. I always set myself the challenge of producing at least one nice picture of each of them, and I normally come pretty close to delivering on it, too.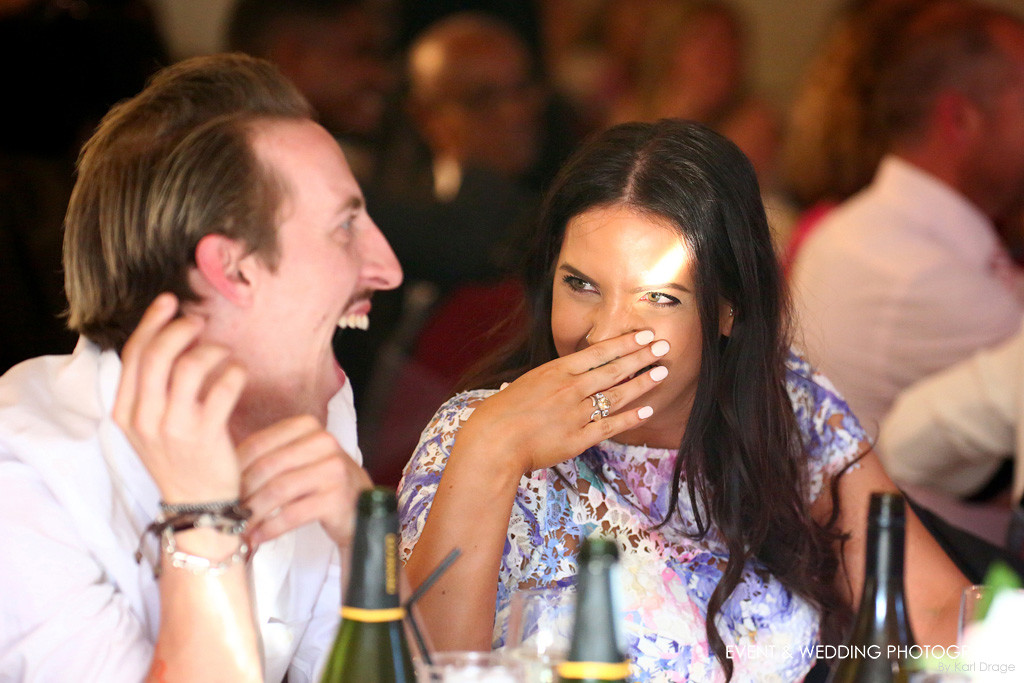 Ultimately, my aim is to produce pictures that you want to look at again and again.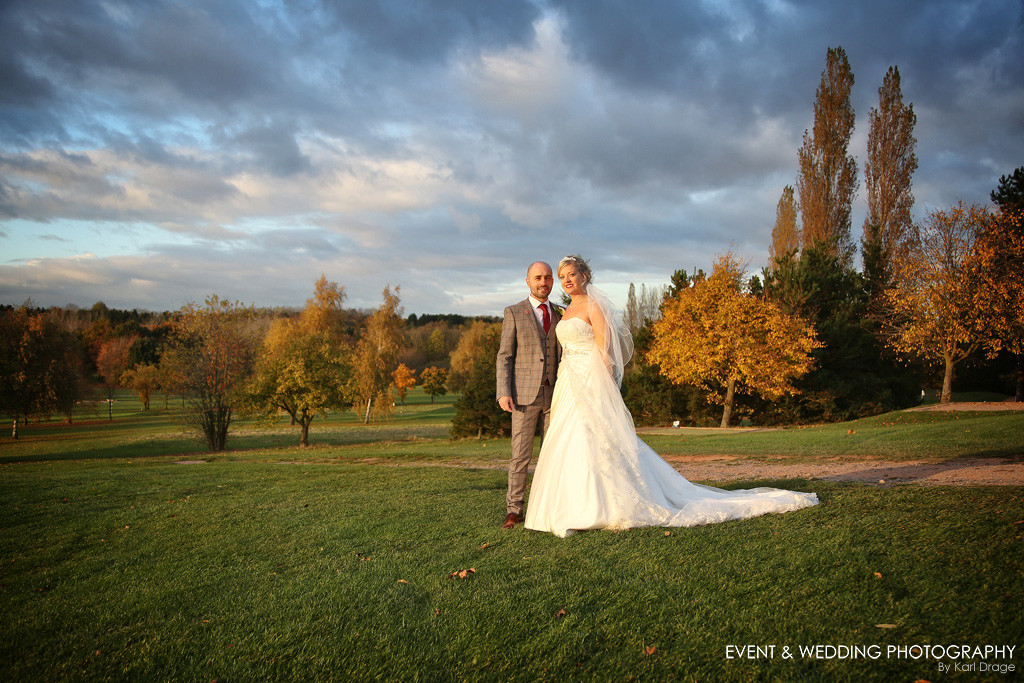 If you think I might be someone you could get along with, I would LOVE to hear about your plans for your wedding day and for you to consider allowing me to be a part of it.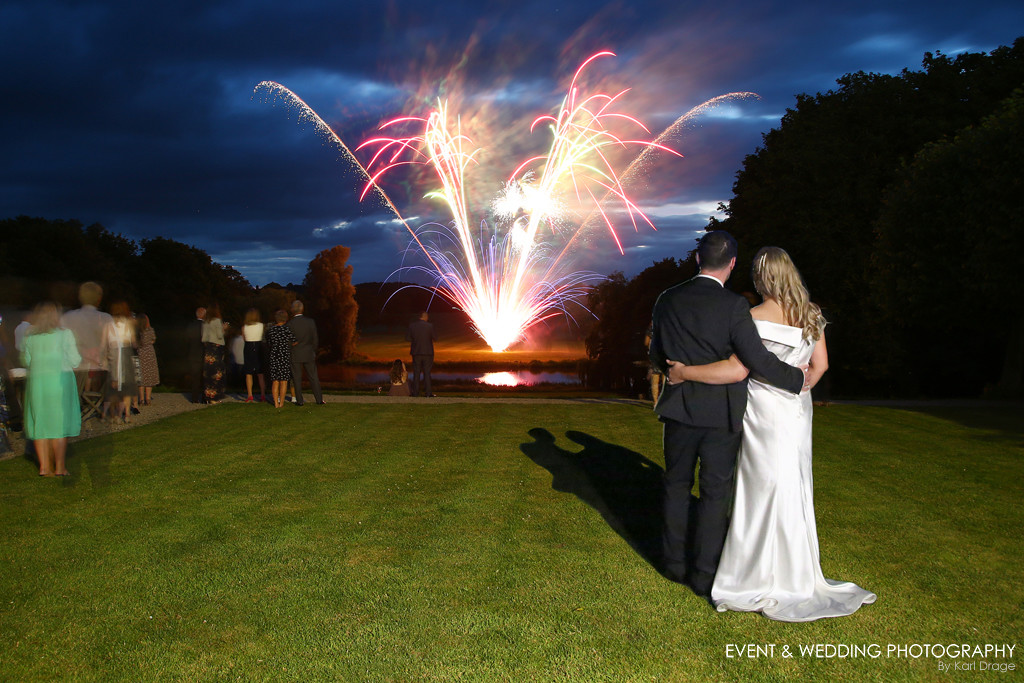 The information below and on the links that follow will give you a fairly comprehensive insight into the way I work with my wedding photography clients. Allow me to walk you through some of those processes and introduce the packages I'm currently offering:
Time-based Wedding Photography Packages
Are you not getting married until late-afternoon? Do you not want photographs of the bridal preparations? I recognise that all weddings are different, as are the requirements of those getting married. Therefore, the basis for my wedding photography packages is the time-frame for which you require my services.
From May 2022, you have the option to choose from one of my time-based "all-in" packages (which offer considerable savings), or you can have the flexibility to build your own. For peak season dates (Fridays to Sundays, 1st April to 30th September), the minimum booking duration I can consider is 8 hours. If you are getting married outside those days or dates, you are very welcome to enquire about shorter-duration bookings, but please understand they will be considered on a case-by-case basis.
If you are still at an early stage of your wedding planning, please do not think that any timings you may book initially have to be set in stone. If you only book 8 hours at the off and suddenly realise you need 10, we can amend that right up until your big day itself. I won't be making plans for the end of your booking!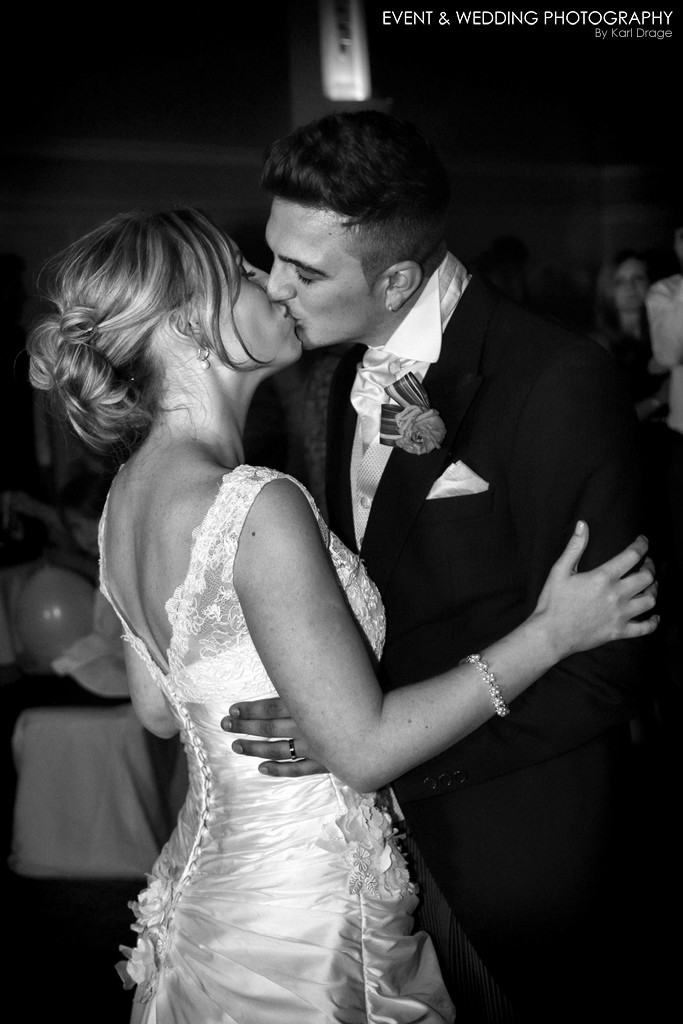 As a rough guide, if you wanted your bridal preparations covering, I would typically expect to arrive sometime between one-and-a-half to two-and-a-half hours before your scheduled ceremony start time, depending upon the distance to the ceremony venue from the place you're getting ready. Additionally, some brides are more comfortable being photographed at an earlier stage of the bridal prep than others. It's entirely up to you. Finishing touches to hair, make-up and being secured into the dress, are all lovely shots, as a bare minimum.
If you wanted coverage purely from the ceremony onwards, I would plan to arrive around 45 minutes ahead of your scheduled ceremony start time. This enables me to record some of the guest arrivals and capture some moments between the groom and his party. How long you require me for after that is entirely down to you.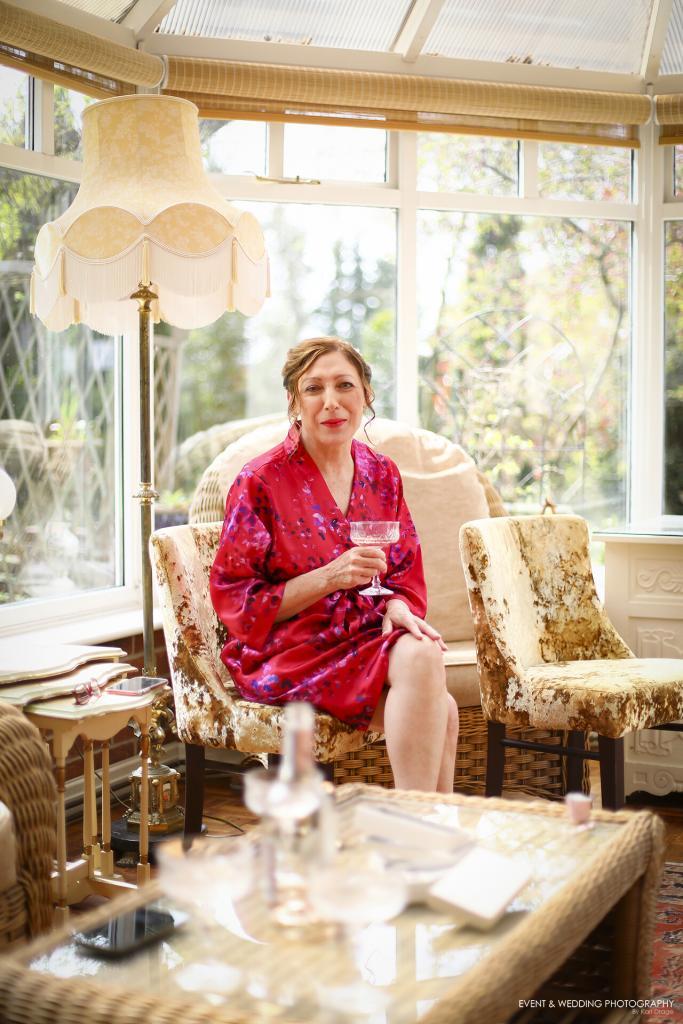 BESPOKE WEDDING PHOTOGRAPHY PACKAGES – FROM £1299
For those of you wanting the works, my off the shelf package comes with all of the following elements included as standard:
Pre-wedding consultation, either at the Shout Events showroom in Kettering or via Zoom, if that's more convenient for you
An engagement/pre-wedding shoot (within 30 miles of NN14 4HY; includes 10x 18″x12″ prints and the high-resolution digital files edited in both colour and black & white)
Pre-wedding venue walkaround (always useful for reacquainting ourselves with one another and making sure we each have the same/similar vision of the day)
Up to 100 miles of travel from NN14 4HY (for both venue walkaround and on the wedding day itself)
Images edited in both colour and black & white
A password-protected web gallery (which you are welcome to share with friends and family, if you so wish)
5x 18″x12 prints of your choice
Your choice of either: a) a large branded wooden presentation box, branded wooden USB stick containing all of the high-resolution digital files from your wedding day, edited in both black and white and colour + 20x 12″x8″ prints of your choice OR b) a small wooden presentation box (a range of styles are available), USB stick (options depend upon the style of presentation box chosen) containing all of the high-resolution digital files from your wedding day, edited in both black and white and colour + 50x 6″x4″ prints of your choice
2x smoke grenades (a range of colours are available)
60x 16″ sparklers
Beyond that, the bespoke packages are time-based. Don't worry if you don't have exact timings at this stage, though. You can always upgrade your package at a later date. There is also the option to add a premium photo book (90 pages for 8 hours, 100 pages for 10 hours & 120 pages for 12 hours).
The prices quoted below are for a peak-season (1st April to 30th September) wedding taking place on a Friday, Saturday or Sunday. Discounts may be available at other times, and shorter 4-hour bookings may be considered during off-peak periods.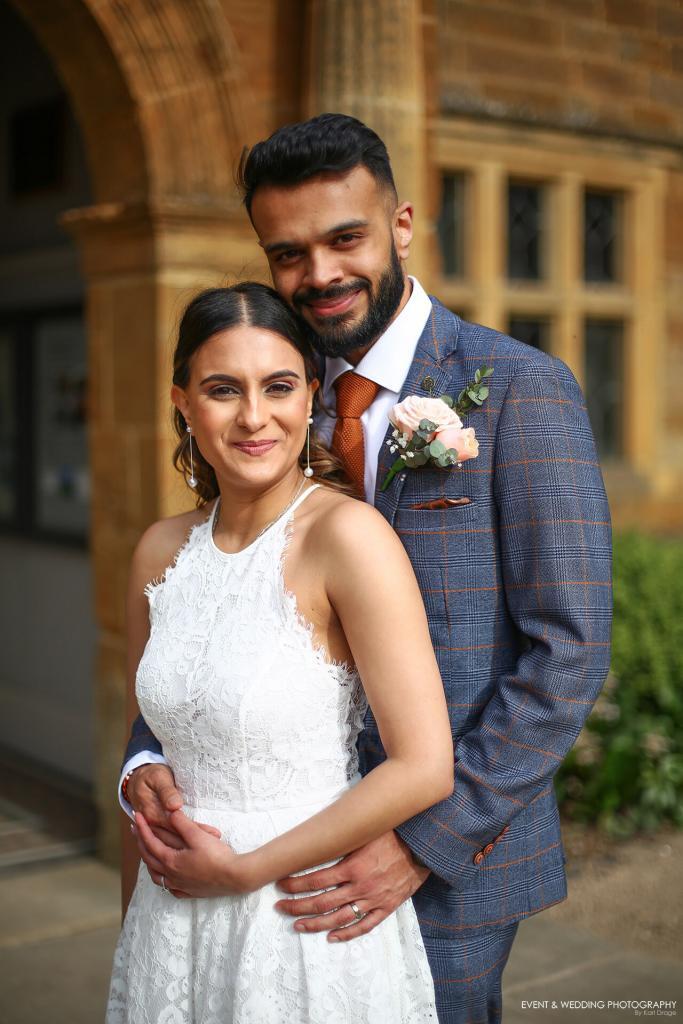 BUILD YOUR OWN WEDDING PHOTOGRAPHY PACKAGE – FROM £935
One of the best things about weddings today is your ability to shape your day to be precisely what you want it to be, and my wedding photography services are no different.
Build your own wedding photography packages start at £935 for 8-hours of coverage on Fridays, Saturdays and Sundays between 1st April and 30th September. Shorter bookings *MAY* be considered outside of those times.
Price list:
First two hours of coverage – £275 (includes pre-wedding consultation, venue walkaround and up to 30 miles of travel each way during the venue walkaround and on the wedding day itself)
Additional hours – £110 per hour
Engagement/pre-wedding shoot – £250 (within 30 miles of NN14 4HY; includes 10x 18″x12″ prints of your choice and high-resolution digital downloads)
Small wooden presentation box / USB stick – £150 (please see below for options)
Large wooden presentation box / USB stick – £150
2x smoke grenades – £20 (colours of your choice – wide selection available)
30x 16″ sparklers + matches – £20
5x 18″x12″ prints – £50
30x 12″x8″ prints – £150
Additional mileage – 50p per mile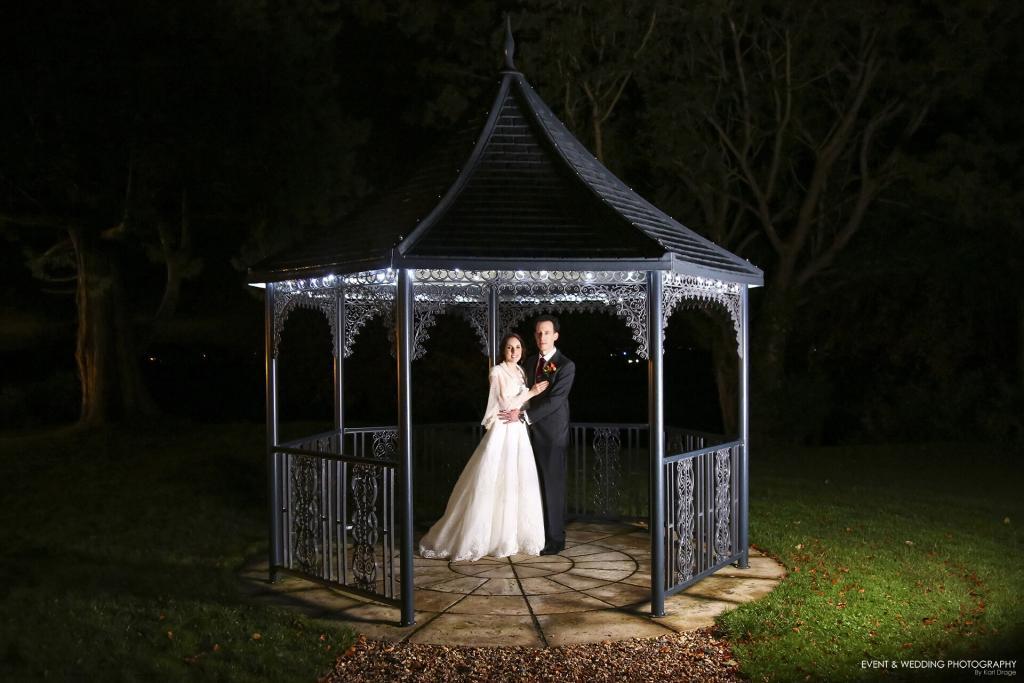 Second-Shooter / Assistant
I have now also photographed a few weddings with an assistant/second shooter. It has meant that:
I can cover parts of the day that would otherwise be difficult (eg being with the bride and groom at the same time before the ceremony)
It provides additional angles from other parts of your day (eg the ceremony, which is particularly useful where your venue/officiant does not enable me to move around)
There's the scope to setup different/more complex posed shots that would be difficult to achieve on my own, meaning you get even more lovely pictures from your big day
While it remains entirely your decision as to whether you want that second person present, I will recommend it for larger weddings and at certain, slightly more challenging, venues.
You can add a second photographer to your booking for £30 per hour (minimum 8 hours).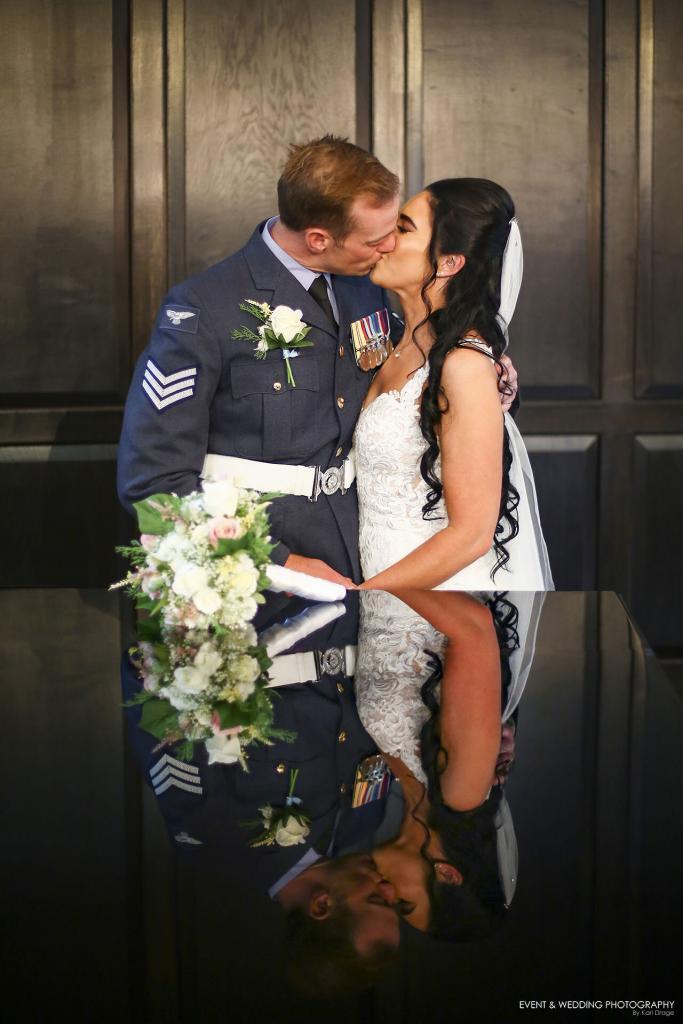 USB Stick & Presentation Box OPTIONS
Regardless of whichever wooden presentation box you choose, all the high-resolution edited images (in both colour and black & white) from the day will be copied on to your USB stick. You can print these as much as you want for family and friends.
Small BRANDED WOODEN PRESENTATION BOX, BRANDED WOODEN USB STICK + 50x 6″x4″ prints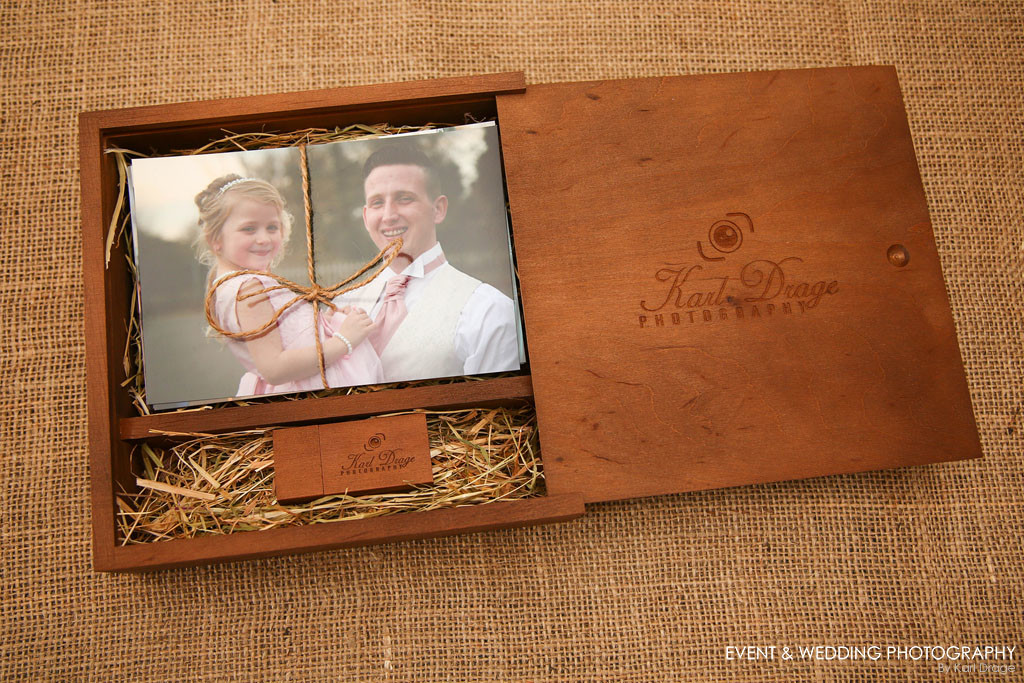 LARGE BRANDED WOODEN PRESENTATION BOX, BRANDED WOODEN USB STICK + 20x 12″x8″ prints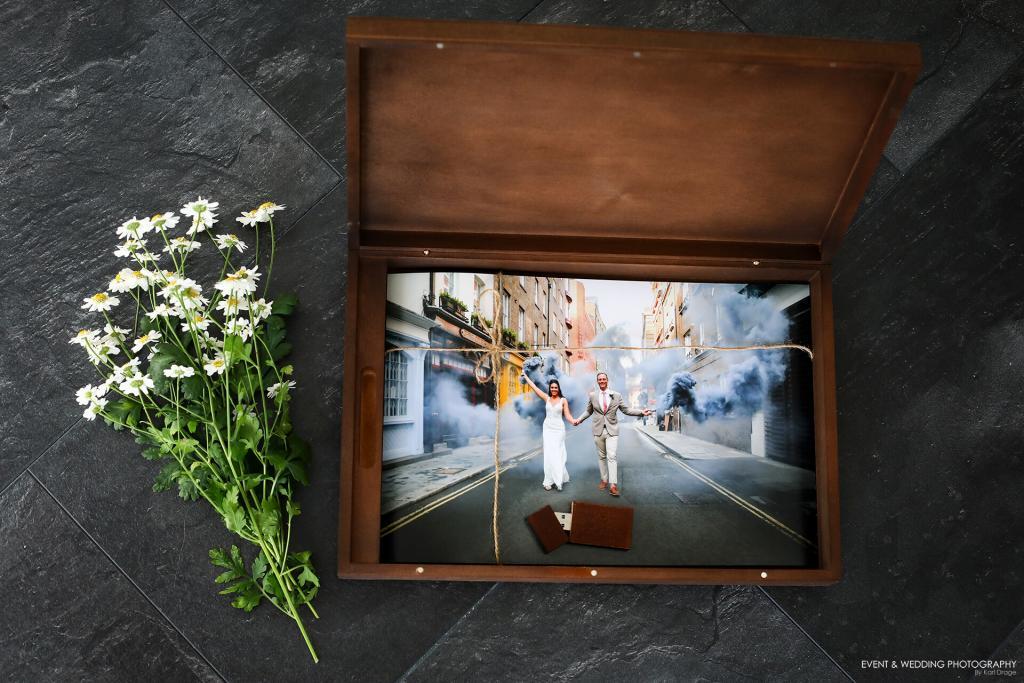 SMALL WOODEN BOX, LASER-CUT HEARTS, BRANDED WOODEN USB STICK + 50x 6″x4″ PRINTS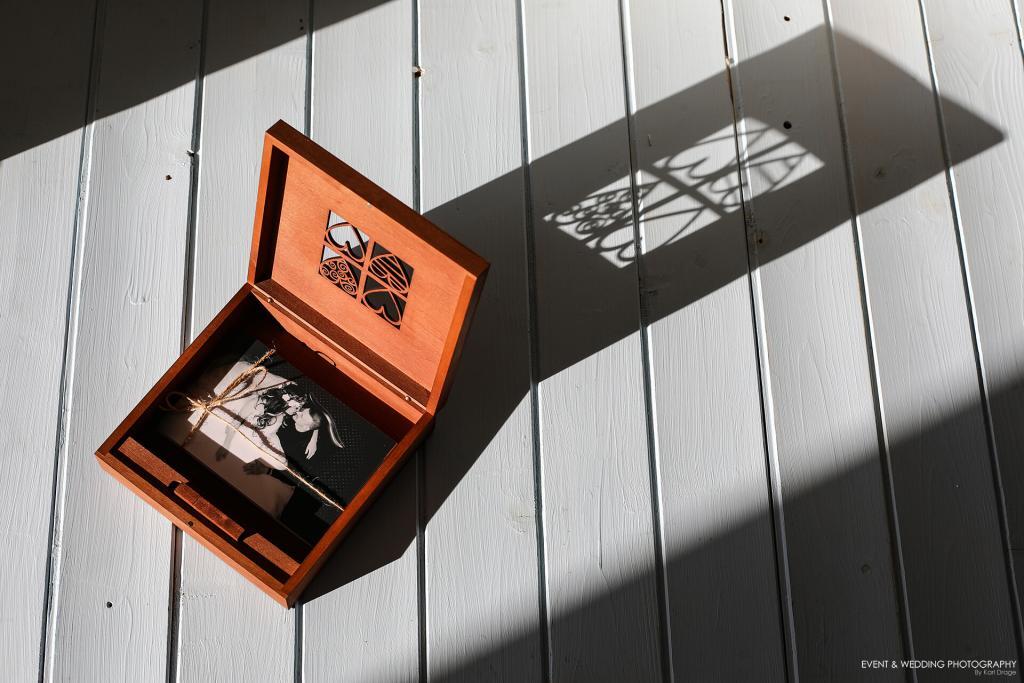 SMALL, LIGHT-COLOURED WOODEN PRESENTATION BOX, GLASS BOTTLE USB STICK + 50x 6″x4″ PRINTS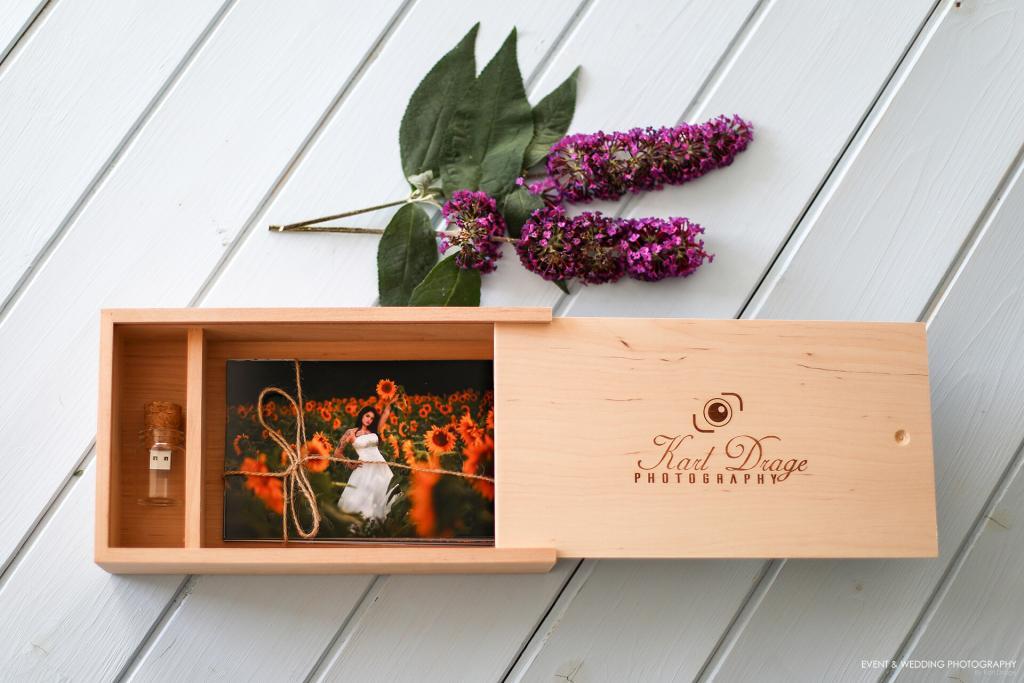 Photo books
I have chosen a rather different style of photo book for my premium wedding photography packages to those most supply. The simple reason for that is that the photo books that I use start at 90 pages and go up to 120 pages. I just feel that they fit much better with my photographic style and aim of telling as much of the story of your day as possible. From feedback I've received, people seem to really love the montages of candid images of people having a great time that I have the space to fit in, which would otherwise not be there.
The books measure 30cms x 30cms and are supplied in a box. The cover is a padded hard-cover and has a silk feel.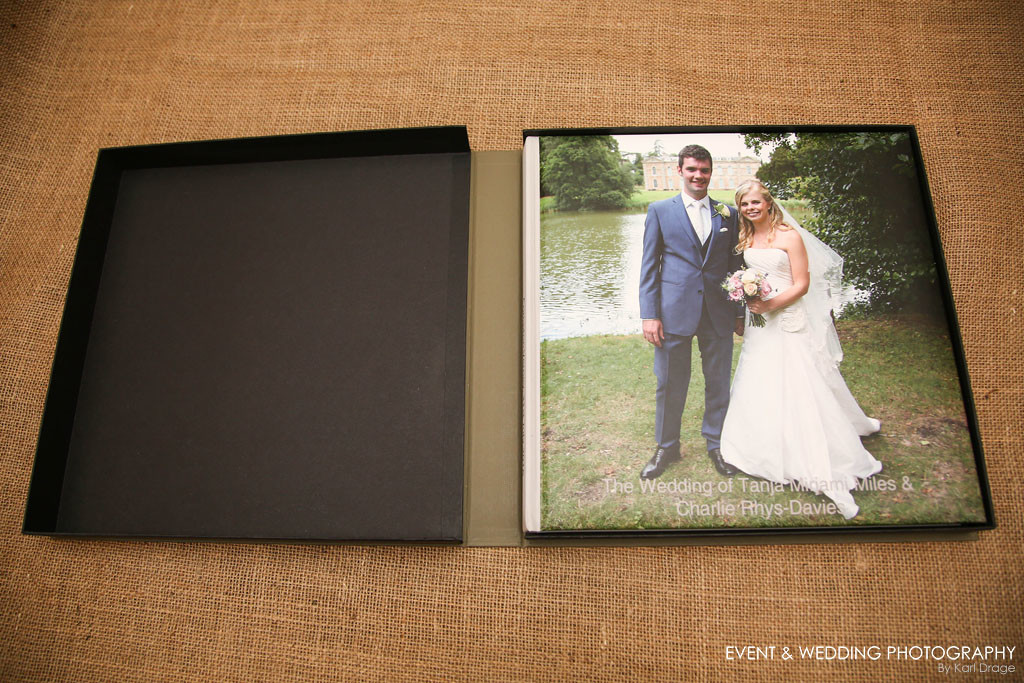 This is a low-resolution digital version of an actual photo book from a real wedding I photographed at Sedgebrook Hall near Northampton.
Additional Copies
Should you wish to purchase additional copies of the photo book for other family members at the time you book my services, you can do so at the following current rates (prices include P&P). Please note that these are subject to change (prices correct at 05/05/2022):
90 pages : £180 per copy
100 pages : £200 per copy
120 pages : £235 per copy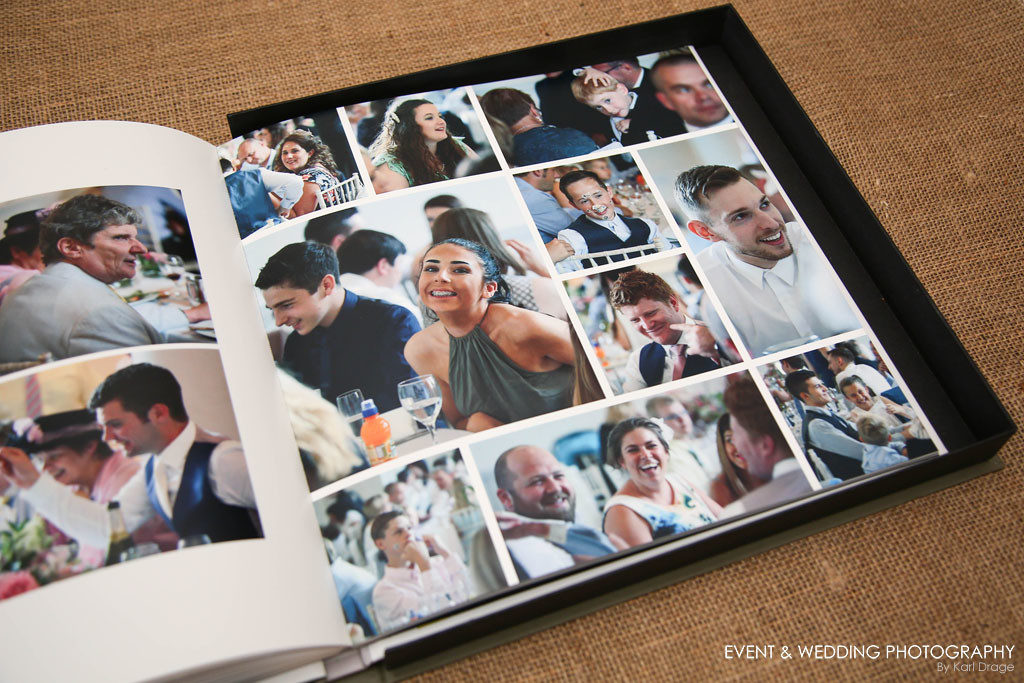 More Information
For more information on what happens when you decide you want me to photograph your wedding, please see: WEDDING PHOTOGRAPHY by Karl Drage – How I Work
While every wedding is different, there are certain elements which are usually broadly similar. Take a look at a typical wedding day to see the thought processes I'm likely to employ for your big day.
There's much more work involved in photographing a wedding than just rocking up and taking the pictures. I've put together this guide to explain why wedding photography can seem expensive but it's really not.
And if you are still on the hunt for your perfect snapper, here's a list of questions you should ask a wedding photographer before making your mind up.
Get in Contact
If you'd like to enquire about my availability, to discuss other wedding photography packages or if you have any queries, please use one of the methods on the Contact Us page to get in touch.
While I am based in Northamptonshire, I am willing to travel out of area, though please be aware this may bring with it an additional cost.
What my clients say:

Chelsea Smith
Bride
Mr & Mrs Smith
Karl did an absolutely amazing job at capturing our wedding day, with a perfect mix of formal and informal photos, managing to capture almost every single guest! I would highly recommend Karl, he is a very talented and professional photographer who did exactly what we asked and is so easy going which made us and our guests feel very comfortable. We were even more impressed at the prompt delivery of our photos already waiting for us when we got back from honeymoon! The photos are great! Thanks so much Karl.

Angela Kennedy-Butlin
Mr & Mrs Kennedy-Butlin
Bride
Karl took on the challenge of our halloween wedding with very little notice, he did an amazing job and everyone commented on what a pleasant man he was, as well as how well he made his way around the room and how comfortable they felt being photographed by him. The photos he presented us with far exceeded our expectations and we are truly grateful. We were so impressed we are hoping to book Karl for family shoots as the children grow up 🙂 .
Could not recommend him highly enough .
Lovely man. Beautiful work. Thank you.

Lucy Woodnutt
Mr & Mrs Woodnutt
Bride
Karl did an amazing job capturing our wedding last weekend. He managed to get the perfect combination of formal and informal photos including many shots we didn't even know he was taking. He started sending us the first images only a few days after the wedding which I can't stop looking at! Karl was a great easy going guy whom I felt was part of our wedding rather than a photographer. Would recommend him to everyone without a doubt. Thank you again Karl. Mr & Mrs Woodnutt x

Emma Riches
Mr & Mrs Riches
Bride
Karl was so amazing at our wedding. He was so chilled out and that made everyone relaxed when having there pics taken. I love the photos and would happily recommend him for any occasion. Already want to book him for my renewal of vows in about 10 years!!!

Craig MacMillan
Mr & Mrs MacMillan
Groom
Such a nice guy and the photos he produces of your special day are unreal. Top marks and a top man! Would highly recommend.

Claire Gascoigne
Mr & Mrs Gascoigne
Bride
My thoughts about Karl and his camera!
So… about a year ago we went to a wedding fair in the hope of finding some wedding stuff suppliers etc.. we wandered round a cold building on a cold day broken lifts + buggies etc left us thoroughly unimpressed for the most part … then we strolled past a photographer… liked the look of his work… and then we started talking… instantly knew this man was the photographer for us… we met up had a chat and spent hours laughing… yesterday he turned up on time well dressed and very prepared for a slightly sarcastic day and aside the large camera blended right in to our day.. the majority of our guests believed he was a family friend… he socialised… took time and patience with our children.. and my husband's need to make me laugh… he calmed my worries… picked confetti from my hair and stopped people standing on my dress… all while making us feel at ease and taking incredible pictures… This man… made our wedding easy stress free and will help us remember it for the rest of our lives…
He arrived as our photographer and left as our friend.
Possibly one of the most heartfelt thank yous I have ever given… Thank you, Karl

Suzi Sardeson
Mr & Mrs Sardeson
Bride
Karl did an amazing job of doing the photos for our wedding! Everyone said how lovely he was and that they didn't even realise that photos were being taken – which is fantastic as there were quite a few camera shy people at the wedding which we now have amazing photos of! Thank you Karl!!

Carys Chalklin-McDonald
Mrs & Mrs Chalklin-McDonald
Bride
Worth every penny and more! Karl has been nothing but lovely since first contact, he was very responsive to our ideas as well as giving fantastic suggestions. He was wonderful on our big day, guests have commented on how professional and polite he was. His photographs are stunning and he really managed to capture our day perfectly. Fast turn around after our event. Would strongly recommend Karl for any and all events.
Karl Drage is a professional Northamptonshire-based wedding photographer covering the following counties:
Bedfordshire Wedding Photographer | Buckinghamshire Wedding Photographer | Cambridgeshire Wedding Photographer | Leicestershire Wedding Photographer | Northants Wedding Photographer | Oxfordshire Wedding Photographer | Rutland Wedding Photographer | Warwickshire Wedding Photographer
Providing wedding photography services in the following towns and everywhere in between:
Corby Wedding Photographer | Daventry Wedding Photographer | Huntingdon Wedding Photographer | Kettering Wedding Photographer | Leicester Wedding Photographer | Milton Keynes Wedding Photographer | Northampton Wedding Photographer | Oundle Wedding Photographer | Peterborough Wedding Photographer | Rugby Wedding Photographer | Stamford Wedding Photographer | Wellingborough Wedding Photographer