WEDDING PHOTOGRAPHY PACKAGES – Karl Drage, Northampton Wedding Photographer
My name is Karl Drage and I am a Northamptonshire-based wedding photographer.  I use the medium of photographs to tell as much of the story of your day as I can, and I absolutely LOVE it!  I understand that it's likely that you've been thinking about your wedding day since you were just a few years old.  It therefore makes perfect sense to me that you would want your treasured memories to be recorded in the best and most comprehensive way possible.
Now, I am sure I am not unique in this, but I can honestly say that I've never seen a wedding photographer work harder than I do at weddings I've attended as a guest.  It's something that is often commented upon by clients.
Since you have likely spent thousands of pounds putting together your perfect day, my style is very much geared towards capturing as much of the story of your day as possible.  I love to put on a long lens during the wedding breakfast to capture the interactions between you and your guests.  Every wedding has guests present who are less than comfortable in front of the camera.  The beauty of this approach means they are usually blissfully unaware that they're the subject in my viewfinder.  In my experience, these more natural pictures are the ones that couples really cherish, rather than the sometimes forced, posed ones that everyone feels obliged to take.  That's not to say that we won't take some of those as well, of course (hopefully without them looking too forced!).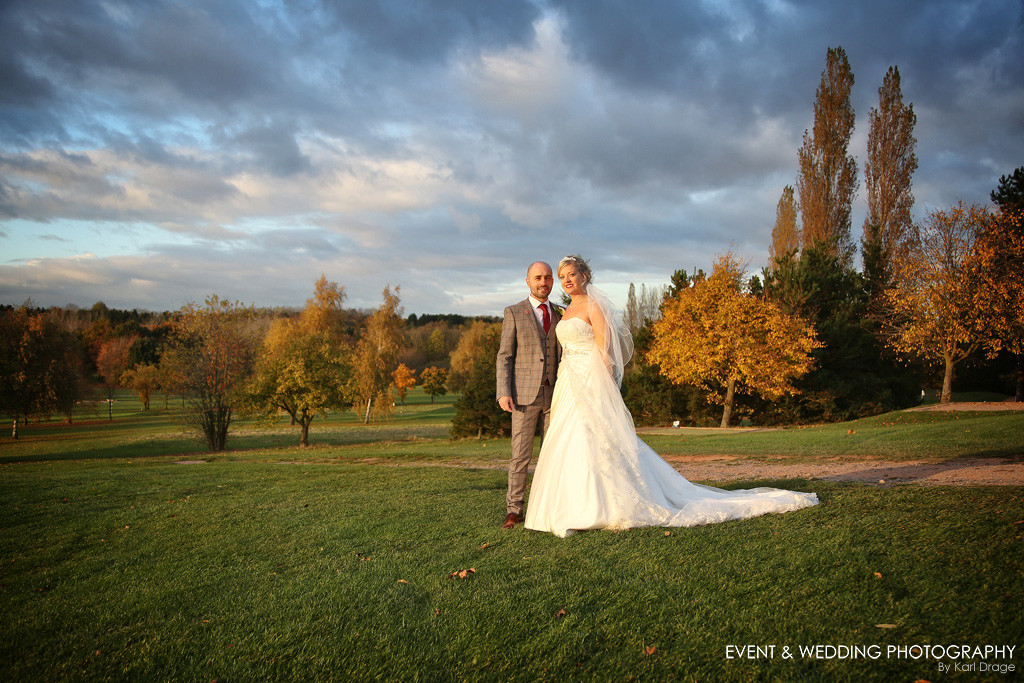 Couples I've worked with describe me as being relaxed yet professional, instilling a comfort-level that enables natural images to flow.
Ultimately, my aim is to deliver pictures that you want to look at again and again, and to get them to you in a timely manner.
I would LOVE to hear about your plans for your wedding day and for you to consider allowing me to be a part of it.
The information below and on the following links will give you an insight into the way I work with my wedding photography clients.  Allow me to walk you through some of those processes and introduce the new packages that are being introduced in September 2017.
Time-based Wedding Photography Packages
The basis for any package is the time-frame for which you require my services. As a rough guide, if you want the coverage to include your bridal preparations, I would expect to arrive sometime between two to two-and-a-half hours before your scheduled ceremony start time, depending upon the distance to the ceremony venue from the place you're getting ready. If you want coverage purely from the ceremony onwards, I would plan to arrive around 45 minutes ahead of your scheduled ceremony start time.  This enables me to record some of the guest arrivals and capture some moments between the groom and his party. How long you require me for thereafter is down to you.
The prices quoted are for a peak-season (1st April to 30th September) wedding taking place on a Friday, Saturday or Sunday.  Discounts are available at other times.  For a personalised quote, please drop me a line or give me a call.
Don't worry if you don't have precise timings at this stage.  You can always 'upgrade' when you are in possession of them.
Premium Photobook Additional Copies
Should you wish to purchase additional copies of the photobook for other family members at the time you book my services, you can do so at the following current rates (prices include P&P).  Please note that these are subject to change (prices correct at 01/09/2017):
90 pages : £165 per copy
100 pages : £180 per copy
120 pages : £205 per copy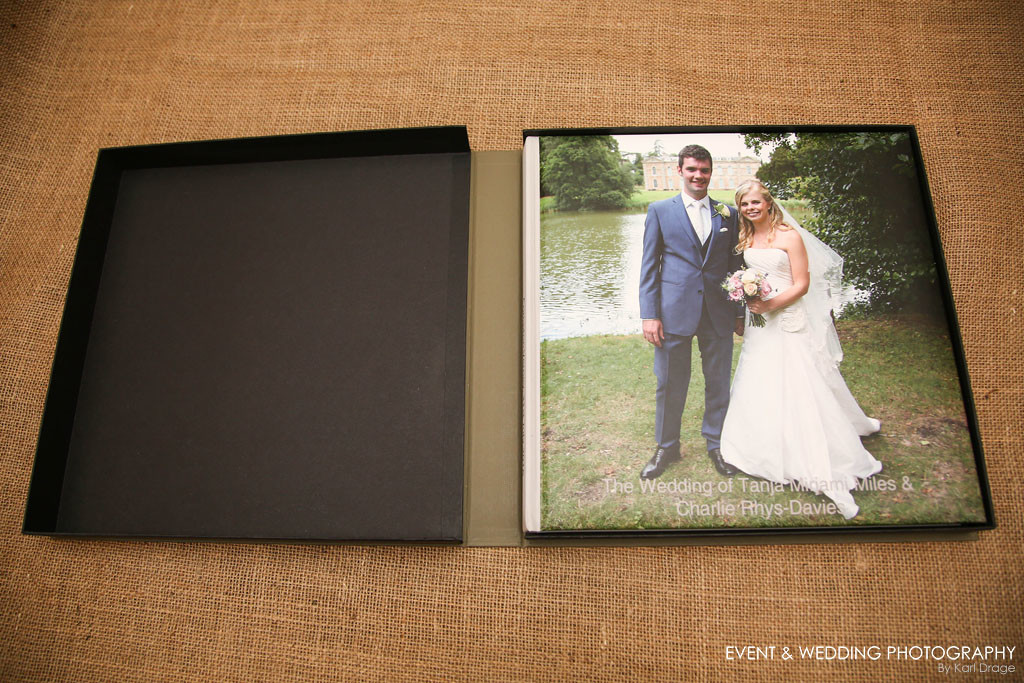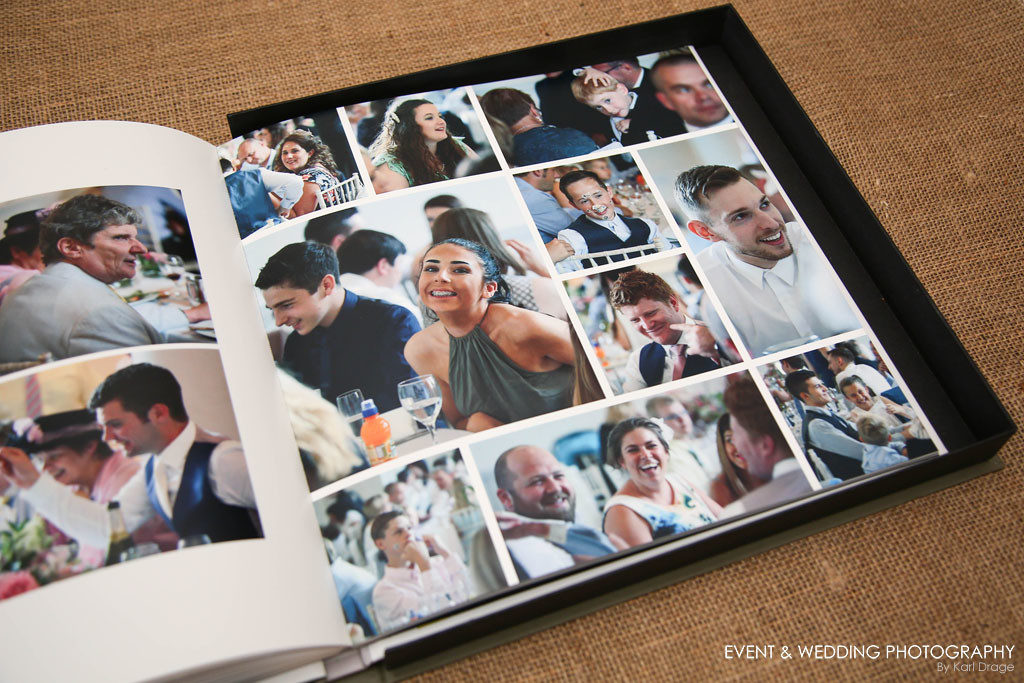 Collage Canvas
A range of collage canvases is now also available.  The canvases are stretched over a 3.9cm deep frame and are supplied with a hanging kit.  The prices below are subject to change and are inclusive of P&P.  They are correct as of 14/09/2017.
40×40 cms: £75
60×60 cms: £100
80×80 cms: £125
Further Information
You will find further information about my wedding photography services on the following pages:
WEDDING PHOTOGRAPHY by Karl Drage – How I Work
WEDDING PHOTOGRAPHY by Karl Drage – A Typical Wedding Day
WEDDING PHOTOGRAPHY by Karl Drage – Portfolio
Get in Contact
If you'd like to enquire about my availability, to discuss other options or if you have any queries, please use one of the methods on the Contact Us page to get in touch.
While I am based in Northamptonshire, I am willing to travel out of area, though please be aware this may bring with it an additional cost.
What my clients say:

Chelsea Smith
Bride
Mr & Mrs Smith
Karl did an absolutely amazing job at capturing our wedding day, with a perfect mix of formal and informal photos, managing to capture almost every single guest! I would highly recommend Karl, he is a very talented and professional photographer who did exactly what we asked and is so easy going which made us and our guests feel very comfortable. We were even more impressed at the prompt delivery of our photos already waiting for us when we got back from honeymoon! The photos are great! Thanks so much Karl.

Angela Kennedy-Butlin
Mr & Mrs Kennedy-Butlin
Bride
Karl took on the challenge of our halloween wedding with very little notice, he did an amazing job and everyone commented on what a pleasant man he was, as well as how well he made his way around the room and how comfortable they felt being photographed by him. The photos he presented us with far exceeded our expectations and we are truly grateful. We were so impressed we are hoping to book Karl for family shoots as the children grow up 🙂 .
Could not recommend him highly enough .
Lovely man. Beautiful work. Thank you.

Lucy Woodnutt
Mr & Mrs Woodnutt
Bride
Karl did an amazing job capturing our wedding last weekend. He managed to get the perfect combination of formal and informal photos including many shots we didn't even know he was taking. He started sending us the first images only a few days after the wedding which I can't stop looking at! Karl was a great easy going guy whom I felt was part of our wedding rather than a photographer. Would recommend him to everyone without a doubt. Thank you again Karl. Mr & Mrs Woodnutt x
Karen Morris
Mr & Mrs Morris
Bride
Karl was our wedding photographer, on 24th September 2016.He was friendly, polite, courteous and professional. He fitted in with us and our guests really well, and provided us with some wonderful photos from our amazing day. x
Nadia Norman
Mr & Mrs Williams
Guest
Absolutely stunning photography. Karl did a brilliant job of keeping everyone relaxed and smiling throughout the day, even with the nervous giggly bride! Beautiful photos that the bride and groom will treasure.

Emma Riches
Mr & Mrs Riches
Bride
Karl was so amazing at our wedding. He was so chilled out and that made everyone relaxed when having there pics taken. I love the photos and would happily recommend him for any occasion. Already want to book him for my renewal of vows in about 10 years!!!
Gail Horn
Mr & Mrs Griffin
Mother-of-the-Bride
Karl did a super job at capturing all those special moments at our daughter's wedding on September 11th 2016 a fun and pleasant guy would recommend without a doubt . Thank you Karl x

Craig MacMillan
Mr & Mrs MacMillan
Groom
Such a nice guy and the photos he produces of your special day are unreal. Top marks and a top man! Would highly recommend.
Karl Drage is a professional Northamptonshire-based wedding photographer who also covers surrounding counties such as Leicestershire, Cambridgeshire, Bedfordshire, Buckinghamshire, Rutland, Oxfordshire & Warwickshire.  If you are looking for a commercial photographer in the towns of Northampton, Kettering, Wellingborough, Oundle, Corby, Peterborough, Leicester, Huntingdon, Towcester, Rugby, Daventry, Oakham or nearby, please use one of the methods on the Contact Us page to get in touch.  He will be only too happy to go through your needs with you and will endeavour to put together a competitive solution that meets them.