Equine Photography – Daylight Horse & Pony Portraits
Horse & Pony Portraits in Daylight
The middle of the day might not ordinarily be the best time to plan to take horse & pony portrait shots. It's when the sun, particularly in summer, is at its highest, and this creates heavy shadows in photographs. It's particularly noticeable if you're wearing a riding helmet, when much of your face might fall into darkness.
By utilising my portable studio lights, I'm able to greatly reduce those shadows and produce some stunning, bright, vibrant, colourful shots of you and your horse together. It's especially effective when the sky is blue, but even on a grey day, it can still work well.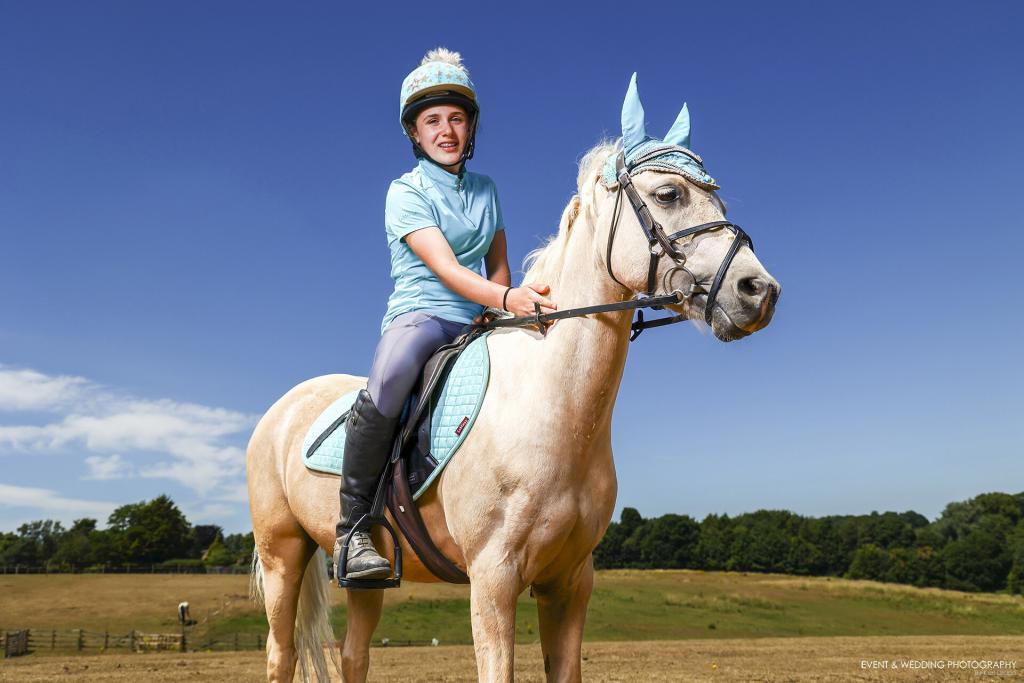 Depending on how you want to structure your horse and pony photography session with me, there may well be time for an outfit change or two. So, if you're anything like Sammy Grace, we can get pictures of you and your pony in a range of matchy-matchy outfits from your favourite manufacturer. As you can see, Sammy Grace is very much a LeMieux girl!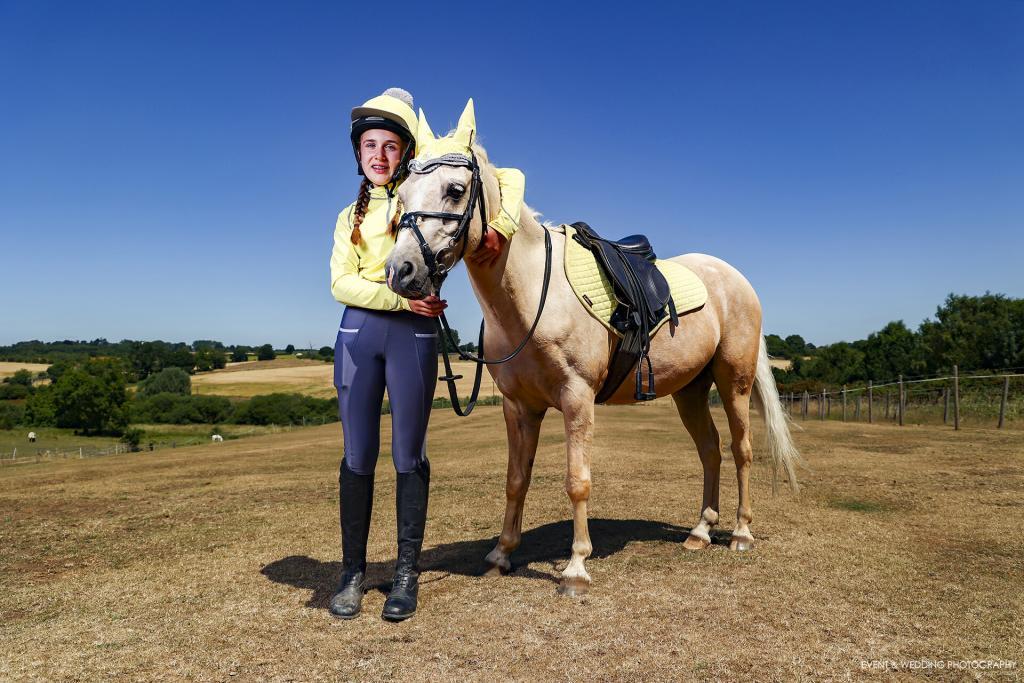 We don't have to focus solely on one type of equine photography during your session. If you would like to combine some equine portraits with some action shots, that's perfectly doable, so long as we have time.
You can find extra information about the types of equine photography I offer and details on how you can book your own session on the links below:
More Equine Photography Information
Book your own High Quality Equine / Horse Photography Session
Equestrian Photography – You and Your Horse or Pony in Action
Equine Portrait Photography – Sunset Horse & Pony Portraits